Alex Barocas's Email & Phone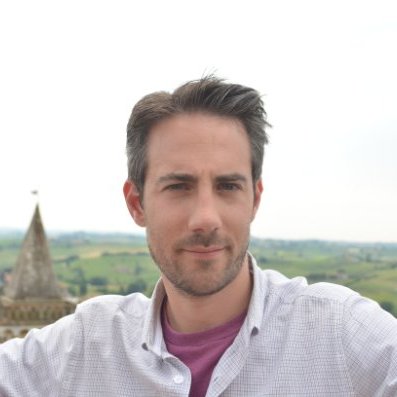 Alex Barocas
Account Executive @ Turn
Alex Barocas Contact Details
Brooklyn, New York, United States
Regional VP, East Coast @
Turn
BA, English @ Tufts University
Regional VP, East Coast @ Turn delivers real-time insights that transform the way leading advertising agencies and enterprises make decisions. Our digital advertising hub enables audience planning, media execution, and real-time analytics from a single login, and provides point-and-click access to more than 150 integrated marketing technology partners. Turn is headquartered in Silicon Valley and provides its
ContactOut is used by
76% of Fortune 500 companies
Similar Profiles to Alex Barocas
David Rigsby

Vice Chairman, WatchStander, LLC

Neha Sharma

Human Resource Generalist | Recruitments | Employee Engagement | Onboarding - Looking for HR opportunities now

Bridget O'Halloran

Regulatory Intelligence / Online research

Ruth Walker

Marketing Manager/International Business Development

Daniel Fried

Computer Science PhD Student

Patrick O'Neill

President at Cancer Diagnostics, Inc.

Ken Mincar

Director, Technology Group at Keurig Green Mountain

Jeff Simecek

Statesman Capitol 10,000 Race Director, Community and Events

Sharon Hart

Director of Client Relations at Bright Horizons

Ricardo Silva

Foundation Medicine Access Lead, Pharma International At Roche at Roche

Antonio Nogueira

Head of Procurement - North America at Siemens Gamesa

Diogo Carvalho da Costa

SAP Solution Architect and Innovation Evangelist

Fabricio de Araujo

SAP SRM Consultant na SAP SRM

Andre Muraro

Sr. Partner Channel Marketing Manager at Microsoft

Gustavo Balbinotti

Diretor Executivo na Fusopar Parafusos

Helbert Gomes
Cézar Brito

Diretor Administrativo - Green Building Council Brasil

Dorival Sousa
Patrícia Branco

Estatística na Alfa Seguradora

Alessander Kormann

Diretor Presidente / Managing Director da empresa Fugro In Situ Geotecnia

Eduardo Kina
Fabio Yoshito Ajimura

Diretor Executivo at Hospital Auxiliar de Suzano do HC-FMUSP

Ubiratan Da Motta, MBA

Director of Strategic Sourcing at Contax

Delmar Assis

Data 360/Prep/Analytics/Governance, LGPD/GDPR, MDM & Digital Transf. by Infogix/DATUM, Syncsort & Orchestra Networks

Filipe Simões

Cloud Support Engineer at Amazon Web Services

Pedro Paiva

CIO Latin America, IT Senior Manager na Eli Lilly and Company

Marcelo Chierigatti
Eduardo Alessi

Senior Software Engineer at Uniprime Centro Oeste

Fernanda Gonçalves

Analista Sr. Inf. Gerenciais

Dave McGuigan

Executive Vice President - Strategy & Business Development at Stemedica Cell Technologies, Inc

Patrick Morin

Vice President, IT Enterprise Products at Royal Caribbean Cruises Ltd.

Craig Hyde
Neil Miller

Managing Director Sales at Adobe

Adam Charlson

Managing Partner/Practice Co-Leader at FOCUS Search Partners, A Vaco Company

JM Chilgren

Director of Product @ Dubsmash

Jason Brown

Vice President at Champs Sports, North America

Michael Fischer

Director Sales & Marketing - Gallagher Fluid Seals, Inc.

Lisa Noon

Managing Director at Deloitte

Carol Surface

Chief Human Resources Officer at Medtronic

Alex Fenkell

Co-Founder at SmileDirectClub

Suzanne Evans

Sr. Technical Recruiter at Branch - Seattle

Amybelle Capule

Marketing Recruiting Manager at Facebook

James Gibbs

EVP - Chief People Officer at Freeman Company

Scott Hutton

Chief Operating Officer at Biodesix, Inc.

Raghu Toppur

Director, Cloud Operations at Acalvio Technologies

Varun Chandran

Executive Director at Corporate360

Ankur Shah

Product Manager | Engineering Leader | Video | SoC | FPGA | ML/AI | Blockchain

Terry DTM

★ ★ ★ ★ ★ Experienced Keynote Speaker | Self Esteem Architect ✔Helping Professionals be exceptional Speakers ✔

Yasmin W.
Looking for colleagues of Chris Shelby at Company Inc?