Adrián Navarro's Email & Phone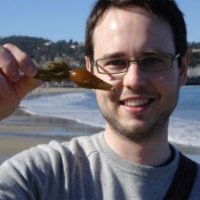 Adrián Navarro
Principal Security Engineer @ Workday
Adrián Navarro Contact Details
Pleasanton, California, United States
Principal Security Engineer @ Workday
OWASP Dublin Board Member @ OWASP Dublin
Application Security Tester @ Pramerica
MsC, Computer Engineering @ Universidad Complutense de Madrid
Specialties: Arquitectura de seguridad, seguridad en la nube, seguridad en entornos 'agile', pruebas de penetración, análisis de vulnerabilidades, auditoría web y de sistemas, ingeniería inversa, administración de sistemas Linux/UNIX, programación a bajo nivel.
Principal Security Engineer @ Principal Security Engineer - July 2014 - Present Actualmente, me encargo de diseñar la arquitecture de seguridad de la plataforma de
ContactOut is used by recruiters at 76% of the Fortune 500 companies
Similar Profiles to Adrián Navarro
Luis Acuña

Chief Design Officer and Lead UX/UI Designer at Solum Digital by Lat One Group

Laura PMP

Engagement Manager at Globant

Cesar Frick

Senior Presentation Layer Engineer in Prodigious Latin America

Alan Colmenares

BBVA Innovation & Ecosystem Builder Latam

Luis Giraldo

Entrepreneur, investor and Board Member. Empoderar, Inspirar, Educar. Haciendo crecer empresas de forma exponencial

Julian Camargo
Gavin Damstra

General Manager Colombia at Takeda Pharmaceuticals

Alejandro Bradford

Co-Founder & CTO at Jungle Financial Technology, Inc.

Sandra Lara

Ejecutiva de Ventas Canal Moderno en Mars

Duver Jaramillo
Héctor Trinidad Quijada

Director General de NASH - RRHH, Formación, Comunicación, Gestión del Cambio - Trabajando para seguir cambiando el mundo

Julián Figueroa

Entrepreneur, Developer. #StartupWay

Christian Veigt

UX Designer at Twilio Inc.

Esteban Ciro

Solutions Architect at Cloudera

Maria Velasco

Global Procurement Sr Manager Indirects Central, South América and Brazil

Gabriel Nicholls

Gerente General en EPS SURA Artista Plástico

Carlos Ayalde

Director at Credicorp Capital

Frederik Jacobsen
Alvaro Saavedra

Procurement Officer at Ecopetrol

Diana Sandoval

Jefe de Selección, desarrollo y bienestar

David Santacruz

Emprendedor #Fintech | Banca Digital | Agilismo | Transformación Digital | Soluciones Web & Mobile | ITO |

Fernando Quijano

Manager, Procurement, Sourcing & Contracts at Lewis Energy Group

David Delgado E
Cesar Ayala

Vice Presidente Regional SAP Business One LatinAmerica & Caribe

Carolina Rodriguez

Coordinador Atracción de Talento en Central Cervecera de Colombia

Karol Veintimilla

Asistentes Universidad del Valle (CO)

Ricardo Fernández
Santiago Ospina

Product and Marketing Head en Samsung Electronics

Arturo García

Head of Sales en Siemens Healthineers

Francois Lacombe

President | CEO | FMCG | CPG | Beverages | Dairy | Baby Food | Plant based | 600mioUS$+ P&L

Joanne Chidwick

Cloud focussed, Sales Savvy, Industry Passionate Marketeer (@Chidders55)

Adam Shabbir

Product Lead - Apps & Interfaces at Hive

Emrys Parry
Steve Williams

Enterprise Sales Manager UK & EMEA at Leanplum

David Brooks

Chief Executive Officer at RM plc

Matt Whiting

Head of Applications at Guardian News & Media

Ross Kelly

Founder & Manager at Investor Square

Norman Pickavance

Co-Founder at The Centre for Organisation Renewal

Zandra Moore

Chief Executive Officer and Co-Founder of Panintelligence

Peter Taylor

Head of Global PMO at Aptos Retail

Khalid Aziz

Marketing Director, Board Director and Customer Champion.

Peter Robinson

Business Lead at FCB Auckland

Karen Nicholson

A passionate & creative innovator in talent engagement and acquisition delivering organisational effectiveness & growth

Nick Stallman

Principal Sales Solution Executive at DXC.Technology (Banking and Insurance Sector)

Tony Hall-Turner

Consultant at Better Placed Recruitment Ltd

Maya Ross
Ryan Cordani

Structural & Architectural Design Specialist

Norman Tooley

Programme Manager at Forza Programme Management

Faisal Afzal

Business Development Manager @ adlicious
Looking for colleagues of Chris Shelby at Company Inc?