Stephanie Taylor's Email & Phone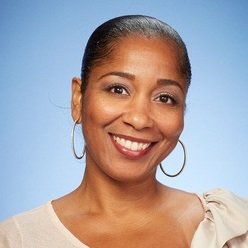 Stephanie Taylor
Director, Global Digital Marketing @ CooperVision
Stephanie Taylor Contact Details
Mountain View, California, United States
Director, Global Digital Marketing @ CooperVision
Director, Global B2B Digital Marketing @ Visa
Sr. Web Marketing Manager @ CyberSource - A Visa Company
An accomplished Digital Marketing Strategist with more than 15 years of web/digital marketing experience with global enterprise companies such as: Sybase, Trend Micro, Adaptec (PMC-Sierra), Logitech, and Visa (CyberSource). Additional Specialties: Global Digital Marketing, Account-Based Marketing, Demandbase, Eloqua, Adobe AEM CMS Platform, Multi-Channel Marketing, Social Media Marketing, Enterprise Marketing, B2B Marketing, Merchant Marketing, Advanced HTML, Basic SQL,
ContactOut is used by recruiters at 76% of the Fortune 500 companies
Similar Profiles to Stephanie Taylor
Gale English

Corporate Communications | Writer & Editor | Projects | Change | Digital | Superannuation

Piet Remen

Operations Director at IPMO Pty Ltd

Gary Warden

Head of Technology Improvement at BHP

Jason Mrak

Having helped over 1200 familes buy and sell real estate in the local area

Benjamin Holmes

Business Development Manager at CIA Logistics

Betul Sekendiz, PhD

Lecturer in Exercise and Sport Management at Central Queensland University

Brennan Bastyovanszky

People Risk Executive. Increasing shareholder value by helping companies gain market share and expand globally.

Euan Williamson

Contracts Estimating Manager at Mining and Civil Australia Pty Ltd

Paul Cobbin

General Manager, Director at EPCO Australia

Walter Tudorin

Senior Software Analyst Developer at DST Global Solutions

Karen Stoffels

General Manager Finance MMG

Heidi Quarton

Online operations at ZALA

Prince John Ecuacion

Systems Analyst at Agility CIS

Simon Garisch

Trader at Magellan Financial Group

Malcolm Leslie

Senior Project Director at Peet Limited

Nick Holcombe

Managing Director at Dorchester Computing

Florin Schimbinschi

PhD Candidate, Machine Learning, Data Mining

Michael Stretton

Senior Associate at Holding Redlich

Yoav Hammerman

Head of Information Technology Operations at Domain

Jerry Guico
Pablo Arenas

Auditor at UHY Haines Norton

Laurie Bonney

Associate Professor of Value Chain Innovation at Tasmanian Institute of Agriculture, University of Tasmania

Ian Coppens

Resourcing Lead - Change Portfolio at National Australia Bank

Victor Chin

Senior Civil Engineer at MWH Global

Adrian Camua

IT Support Analyst at McGrath Estate Agents

Rob Wildish

Operations Manager, Business Banking at National Australia Bank

Adam Brami
Lisa McQuattie

Change Management & Human Resources Professional

Timothy Swain

Technical Director - Project Management at Beca Pty Ltd, with specialisation in Contract Management & Superintendence

Peita Jones

Business Development at Capax Australia

Harry Sadler

Software Developer at Epic!

Peter Johnson
Kyle Buza

Engineering Manager - Mobile & Web at Clari

Shorbani Sengupta

Software Engineer II at Microsoft

Bill Abraham

VP Sales | B2B | Cloud | SaaS | IoT | Software | Strategic Partnerships | Business Development | FinTech | Go-To-Market

Matt Yearling
Maurice MD

Psychiatrist, Neuropsychiatrist, Neurologist, Psychotherapist, Medical-Psychiatric Expert, Concierge Doctor

Sudhir Krishnan

Sr. QA Engineer at Riverbed. Passionate about systems, storage, and security. Loves to collaborate with awesome people!

Amrut Nagasunder

AI & Machine Learning | PM @ MindMeld | Ex-Google, Netflix | CMU, NIT-K

Mei Lu

Founder and CEO, Jobfully | Geekology

Tim Bensley

Chief Financial Officer at Blue Apron

Aleks Reljic

Global Vice President of Ecommerce (B2C/B2B), Digital Marketing, Amazon at DJO Global

Armaan A.
Brent Lightner

Founder / CEO at Taoti Creative - A Creative / Technology Agency

Dina Bisson

Changing lives. Connecting people. Sometimes dots and lines, too.

Esther Wieczorek

Recruiting top Commercial and Enterprise Sales Leadership Talent!

Vince Monical
Daniel Castan

Associate at The Blackstone Group

Terry DTM

★ ★ ★ ★ ★ Experienced Keynote Speaker | Self Esteem Architect ✔Helping Professionals be exceptional Speakers ✔

Yasmin W.
Looking for colleagues of Chris Shelby at Company Inc?