Robert Eisiminger's Email & Phone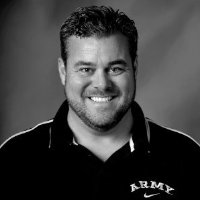 Robert Eisiminger
Member Board Of Directors @ Painly - AI Powered, PainPals Network
Robert Eisiminger Contact Details
Member Board Of Directors @ Painly - AI Powered, PainPals Network
Member Board Of Directors @ Twignature
NOVA Chamber Veterans and Military Business Council Co-Chair @ Northern Virginia Chamber of Commerce
Since its inception, Knight Point Systems (KPS) has established itself as one of the fastest growing providers of technology and consulting services to the Federal Government and commercial enterprises. We provide holistic solutions for customers' toughest IT challenges, with expertise spanning a wide spectrum of IT management, product, and service solutions. KPS has been repeatedly recognized as
ContactOut is used by recruiters at 76% of the Fortune 500 companies
Similar Profiles to Robert Eisiminger
Paola Gonzalez

Business Development Officer

Apoorv Aggarwal

Solution Architect (SOA certified)

Sharyl Nass

Director, Board on Health Care Services and Director, National Cancer Policy Forum at the Institute of Medicine

Jeff Marchetti

Region Manager- Top Client Group- OPEN at American Express

Sandra Chaney

Customer Care Manager--Technical Support, Cox Communications

Lauren Musto

Investment Management at Goldman Sachs

Dr. Stephanie Edel-Malizia

Instructional Designer at Penn State, Teaching and Learning with Technology

Larry Russette

Consultant at Rizzo Environmental Services, Inc.

Eric Voegele

Executive Director of ADCAN. 2018 competition is open!!!

Miro Heyink

Sr. System Analyst at Cerner Corporation

Bill Nishanian

Owner Operator at Nash Painting

Robert Miller

VP Advance Lighting Design & Engineering Automotive at Sigma International

Kate Faherty
Jean Mosher

President and IT Consultant at VisualInfo.Biz, Inc.

Michael Sanjek

GENERAL MANAGER, OPERATIONS at South Jersey Industries

Meg O'Grady

Organizational Development, Program Design and Management, Training and Professional Development Consultant

Marie Makinson
Margaret Gross

Research Assistant at San Francisco Veteran Affairs Medical Center

Gill Duff

Head of Advertising Partnerships at NC2 Media

Offen, Michael

Account Manager Proctor & Gamble at Procter & Gamble

Leanne Sparrow

Senior Staffing Partner at Partners HealthCare (Brigham and Women's Hospital)

Daniel Mena

Founding Partner, Avila Rodriguez Hernandez Mena & Ferri

Elvis Epps, Ed.D.

Principal at Florida State University Schools

solomon copeland

Technician at Johnson Controls

Dr William Shoard

Director of Engineering at Accredited Energy Consulting Services

Patricia Espinoza
Andrea Jaime

Enthusiastic Strategist Focused on Customer Success

Ben Riley

The Combined Selection Group

Luca Cicatelli

Recruiter at Expedia, Inc.

Carlos Lagoa
Freya Sorrell

Talent Recruiter at Iris | We're hiring!

Daniel Harrison

Head of Technology & Change at WBRS

Matt Nash

VP Europe at The Exchange Lab

Jonathan Garzon

Open Source Governance & Security - DevSecOps

Richard Augotoski

Senior Director Business Development

Rebecca Cragoe

Consultant at iKas International

John Downes

Business Development Manager

Rikke Rosenlund

Our aim is to leave 'Pawprints of Happiness' on the lives of dogs and people at BorrowMyDoggy.

Steven Seddon

Marketing Director, Shearings.

Darren Hepburn

Chief Information Security Officer (CISO) at Network Rail Telecoms

Oxana Chernaya

Group Procurement Manager at Kingfisher Plc

Jami lee Anderson

Financial Services Technology Recruitment - Account Manager at Links Resourcing

Stephen Hardy

Senior Director Professional Services EMEA at CloudCraze, A Salesforce Company

Emma Chalwin

SVP, AMER Marketing at Salesforce

Terry DTM

★ ★ ★ ★ ★ Experienced Keynote Speaker | Self Esteem Architect ✔Helping Professionals be exceptional Speakers ✔

Satya Nadella
Yasmin W.