Richard Davies's Email & Phone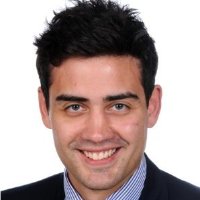 Richard Davies
Director of Admissions and Marketing, The British International School, Abu Dhabi @ Nord Anglia Education
Richard Davies Contact Details
Director of Admissions and Marketing, The British International School, Abu Dhabi @
Nord Anglia Education
Divisional Director - Fieldwork Education @ - General management and p&l responsibility for Fieldwork Education which owns the International Primary Curriculum and International Middle Years Curriculum which are in +2000 schools globally From July 2015 to Present (6 months) London, United KingdomRegional Commercial Manager - SE Asia @ - Led the integration of a school acquisition in
ContactOut is used by recruiters at 76% of the Fortune 500 companies
Similar Profiles to Richard Davies
Rachael Morin
Kimberly Attallah

Commercial Real Estate Appraiser at Kimberly Attallah Appraiser

Brian Applebee

Deputy J-55 Plans Integration at USNORTHCOM

Jeremy Tallman

President and Principal Broker at T&H Realty Services, Inc., an Indianapolis Property Management company

Roger Edmondson

Finance & Insurance Manager

Francisco Feliz
Maureen McFadden

PR Consultant & Media Pro

Jesse Pizolato

CEO of Incintas Therapeutics, Inc.

Barbara Feinstein

Owner/ Manager/ Producer at B.L.Fentertainment, INC.

Joshua Blomgren, DO

Sports Medicine Physician at Midwest Orthopaedics at RUSH

Erik Lovaas

President The Lovaas Center

Lisa N. Clark
ARTHUR MALDONADO

General Sales Manager at Frontline Auto Sales Inc

Dana Vivier

Wine industry investments

Nick Wing

Vice President at Ascend Private Equity

Juan Carlos Soltero

AVP, Market Sales Manager at Bank of America

Pamela Sanders

Project Specialist - Interiors at Lowe's Companies, Inc.

Tony Baratto
Jonathan Eber

Director of Finance & Analytics – Customer Missions at ACI Worldwide

Teddy Nicoghosian

Sr. Manager Technical Marketing at Juniper Networks

Felix Villanueva

Vice President, Technical Operations at Centric Business Systems, Inc.

Michael Kosch

Technology Product Specialist at Arrow Electronics

George Dafnos

Manager, National Accounts Sales & Marketing at Royal Caribbean Cruises, Ltd.

Amy Soenksen

Political Fundraising Professional

Billie Barlow

Native American Business Development Consultant

Anthony Illiano

Co Founder at Buzzworthy, Online Business Entrepreneur

Bill Meis

Senior Publicity Manager at eOne Music

Patricia Swanson, CTC, CTA - Les Clef d'Or USA

Concierge at JW Marriott Starr Pass

Stephen Gironda

Business Analyst/Project Manager at Global Tel*Link

Olivia L. Dubreuil

Esq. - Business, Sustainability, International Law, climate change, environment

Terry DTM

★ ★ ★ ★ ★ Experienced Keynote Speaker | Self Esteem Architect ✔Helping Professionals be exceptional Speakers ✔

Satya Nadella
Jesse Gumz

Software Engineer at Datadog

Daniël Terwiel

Senior Frontend Developer at SendCloud

Patrick Smith

Executive Vice President at KeyBank

Katie Coutermarsh

Data Science Manager | MS Predictive Analytics | MBA

Ram Mandadapu

Cloud Engineer at Public Consulting Group

Alexander Brusher

Software Engineer at Google

David Deriso

Senior Software Engineer at OpenTable

Nick Holtan

Software Engineer at NBCUniversal Media, LLC

Abhijay Patne

Software Engineer at Twilio

Khoa Nguyen

Software Engineer at AAA Auto Club South

Bob Burnham

Senior Product Manager at Corindus Vascular Robotics

Sara Manzoor

Software Development Engineer II at Oath

Zane )

Head of Data, Cartography at Gojek (hiring for data scientist, engineer) Data Science Instructor | Speaker | Strategist

Amar Jha

iOS Track Lead(Architect) at U.S. Bank

Damien Morin

CEO at Mobile Club | Former CEO at Save

Daniel Hew

Senior Software Engineering Manager at Target

Daniel Bale

International Recruiter at Ubisoft

Yasmin W.
Looking for colleagues of Chris Shelby at Company Inc?