Mike Novick, CPA's Email & Phone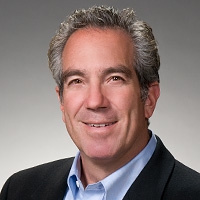 Mike Novick, CPA
Chief Financial Officer @ American Auto Shield
Mike Novick, CPA Contact Details
Volunteer Firefighter @ Evergreen Fire Rescue
Chief Financial Officer @ From July 2013 to Present (2 years 6 months) Greater Denver AreaVolunteer Firefighter @ From January 1998 to July 2014 (16 years 7 months) Interim CFO @ From January 2013 to June 2013 (6 months) Consultant @ From July 2012 to November 2012 (5 months) Head of Finance/Chief Financial Officer/CFO @ From August
ContactOut is used by
76% of Fortune 500 companies
Similar Profiles to Mike Novick, CPA
Nivas Iyer

Product Management and Strategic Partnerships leader

Smruti Chaudhari, Ph.D.

Development Scientist I at Mayne Pharma

David Robertson

Vice President, Demand Marketing at Digital Realty

David Krauss

Managing Director at Commerce Family Office

Kevin Wunder

VP, Marketing & Product at Loveland Innovations

Georgia Harrington

Loan Officer at NOLA Lending Group, LLC

Heather Nix

Integrated Media Manager At Volusion, LLC

Stacey Wyatt

Sales Director Distribution, Tier One and Space

Tracey Bowyer

CMO/COO - Stop and reGROW – Growing The Nations Hair

Martin Preedy

Director, Risk Assurance at PwC

Guilherme Teixeira

Senior Project Manager R&D New Products at Essilor International

Kristi Mark

Recruiting and Consulting with Tech Companies for Their Hiring Needs and Growth

Maria PHR

Senior Human Resource Manager

Anthony DiCicco
Greg Everts

Area President at US Foods

George Krueger

President, BIGG Success | Helping businesses, organizations, and professionals grow their brand

Leo Bull

Haivision - VP of Sales, Americas

Ilana Alazzeh

Director Of Communications at Art Directors Guild

Penny Mor

CELEBRITY STYLIST▪︎ IMAGE CONSULTANT

Evan Witte

Manager Strategic Partnerships at Contentful

Coral Olsen

President, WIND AMERICA, specializing in wind turbine blade composite repairs, Tower cleaning, painting, inspections

Mark Olivito

Entrepreneur, CEO, Advisor, Investor, Mentor

Steve Walker

CEO at Walker Information, Host of The CX Leader Podcast

Martin Matos

General Manager at OnCore Manufacturing, LLC.

Lynn E. Noel

Business Architect and Digital Workplace Strategist at Digital Ecology Consulting

Matthew Todd

AVP Human Resources | L'Oreal Operations & NYX Professional Makeup

Miguel Ortega Hesles

Data Scientist, BI Analyst at Abercrombie & Fitch

Ahmad Fatayer

Senior RF Engineer/ RF Eng. Manager/ Sr. Consultant /Technical Trainer/ BSEE, MSEE, MSEM

A. J. DeRose, CSP

Sr, Safety Engineer at Ford Motor Company

Terry DTM

★ ★ ★ ★ ★ Experienced Keynote Speaker | Self Esteem Architect ✔Helping Professionals be exceptional Speakers ✔

Ameya L.

Principal Engineer, Alexa Speech @ Amazon

Marcus Gartner

Staff Software Engineer at Lob

Brian Ploetz

Director Of Engineering at Ground Signal

Ed Paulosky
ALOK SAHA

Senior Software Development Engineer at Cisco

Quan Nguyen

Full Stack Software Engineer at Stealth

Karan Chitnis

Unemployed at Mom's Basement

Paul Mason

Engineering Executive – Creating world-class products through teamwork and technical innovation

YiChang Shih

Senior Software Engineer at Google

Jin Wang
Dianna DeCristo

DevOps Manager and Architect

John Whittaker

Software Engineer at Facebook

Andrew Carretta
Ashwin Kalbhor

Software Engineer 2 at Microsoft

Elie Hassan

Senior Salesforce Developer at Wheels Up

Nicolas Koumchatzky

Director, AI infrastructure at NVIDIA

Daryl Guieb

Software / Front-End / UX / UI Engineer

James Craft

Founding Engineer / Full Stack Developer

Yasmin W.