Mahek Chheda's Email & Phone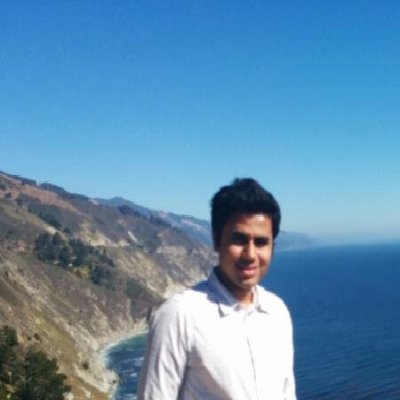 Mahek Chheda
Software Engineer @ Splunk
Mahek Chheda Contact Details
Software Engineer @ Splunk
Software Development Engineer in Test @ Splunk
Software Engineering Intern @ Splunk
BE, COMPUTER ENGINEERING @ RAJIV GANDHI INSTITUTE OF TECHNOLOGY
A highly motivated and an enthusiastic learner for new technologies and applying them. I have always tried to stretch myself beyond limits like through some projects giving me license to explore and learn technologies like Hadoop, MapReduce, Virtualization, big data analytics etc. In free time I also try to explore open source community with their recent concepts
ContactOut is used by
76% of Fortune 500 companies
Similar Profiles to Mahek Chheda
Lars Liebig
Suchith Kumar Ponaganti

Key Account / Key Project Manager at Mungo LLC U.A.E

UsmanKunju Khalid Mohammed

Group Business Development Manager-IT | Telecom | Office Automation at EMKE Group

Youssef Ayoub

Asst. Manager - I.T. - Abela & Co. LLC

Xavier Gregory Layre

Digital Transformation | Strategy | Management Consulting

Munira Kamari

Software Development Intern at Dulsco

Karann Seth

Director at San Royal Interiors International - UAE

Anara Ubinamin

Account Manager and Contract Management Consultant at AVEVA SOLUTIONS LTD- MEA

Cyril Escaravage

Iraq Country Manager at SPIE Oil & Gas Services

SIDDHARTH DUTTA

Vice President at Kotak Mahindra Financial Services Limited

Fasahat Khan

Senior Procurement Manager at Al Habtoor Leighton Group

Zarina Alidzhanova Zamar

Projects Director at ZAMAR

Nada Mohd

Associate manager at Mubadala

Susan Blankhorst

Head of Mobile Apps - MAF Carrefour

AVI Infosys
Werner Baumgartner

Senior Executive Leader: Global Business Development, Operations Management, Sales & Marketing, Fashion, Lighting,Health

Zohaib Rafique

Assistant Relationship Manager at Emirates Islamic

Ahmad Waheed

Principal Associate at MHLF - Mahmood Hussain Advocates & Legal Consultancy

Ali Mahfouz

Head Of Food & Beverage at IMG Worlds of Adventure

Csilla Torok

New Business Development & Marketing Project Manager - MENA & Europe at Key Strategy Management Consultancy

Manuelito Almedilla
Samantha Wood

Publisher of FooDiva, Writer, F&B/ Digital Consultant

Susann Haag

Internationally experienced Recruitment Consultant to deliver end-to-end Executive Search assignments

Sarita Nankani Bharwada

MBA in HR from University of Wales with rich 10+ yrs experience in various facets of HR

Matthias Hoewer

General Manager at SSI Schaefer Middle East and Africa

Muhammed Shafeer
Raghu Patki

General Manager at Grand Infinity Medical Center L.L.C.

Mohammed khlaif

Pumps Manager at NATIONAL FIRE FIGHTING MANUFACTURING FZCO (NAFFCO)

Saumya Samuel

Talent Acquisition & Business Development (IT & Non IT)

Terry DTM

★ ★ ★ ★ ★ Experienced Keynote Speaker | Self Esteem Architect ✔Helping Professionals be exceptional Speakers ✔

Satya Nadella
Sajeesh subramanian

Developer, Enterprise Integration

Jeffrey Olchovy
Robert Faulkner

Software Development Manager at Amazon

Sigal Zarmi

C -Suite Executive | Global Leadership | Digital Evangelist | Strategy | Technology | Operations | Change Management

Cory Ramirez

Senior DevOps Software Engineer, Platform @ DreamWorks Animation, NBC Universal

Hugo 雄

Ingénieur en Développement Web Full Stack

Andrew Hicks
Jonathan Davies

Head of Digital at Vodafone UK

Charlie Summers

Building Operable & Maintainable Distributed Systems at LinkedIn

Katy Gotch

Commercial Director (Interim) at ATG (Auction Technology Group)

Ben Williams

Front End Developer at BT

Rajesh Voddiraju

Founder/CEO of VC-backed Patient Revenue Cycle firm; Serial Entrepreneur

Iolanthe Stronger

Merchant Core Experience @ Stripe

Ashlee Bennett

Senior TPG Data Scientist in partnership with CircleUp

Chris Cestari
Caroline Wanga

Cultural Architect | D&I Practitioner & Thought-Leader | Operational and HR Leader | Innovator

Tim Haines

COO at Snowplow Analytics

Yasmin W.
Looking for colleagues of Chris Shelby at Company Inc?