John Hammack's Email & Phone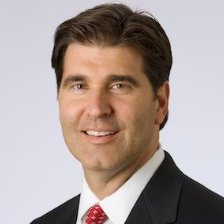 John Hammack
Director, Acquisitions & Divestitures @ Taco Bell / PepsiCo
John Hammack Contact Details
Orange County, California Area
Finance & Strategy Executive @
Gateway
B.S. @ Texas A&M University
CFO / Senior Finance, Strategy and Management executive and an entrepreneurial leader leader who improves enterprise value through proactive collaboration with its business partners. Views finance function as an enabler of growth, delivering performance gains through developed strategies, financial engineering, growth initiatives, acquisitions, productivity and building high performing teams. Strong executive presence, exceptional strategic and analytic acumen
ContactOut is used by recruiters at 76% of the Fortune 500 companies
Similar Profiles to John Hammack
Max Coatney

Social Media Manager at Fleet Feet Sports - Chicago

Anna Koken

Director of Client Services at The Croft Co. Inc.

Maristela Steffen

Key Account Executive at LabCorp

Maggie Thorsen

Assistant Professor at Montana State University

Raphael Margules

Executive Producer at BoulderLight Pictures

Brett Ciacco

Concept / Storyboard Artist

Clare Dempsey

Marketing and Communications Manager at The LaSalle Group

Rolando Porras

at Accendo Capital Group, Inc.

Westin Sherlock

Business Analyst at Amazon

Shanda Spire

VP of Operations at Lafayette Regional Health Center - HCA

Migdalia Betancourt

Business Manager, AVP at The Chase Manhattan Bank

Dean Dolham

Production Engineer - Utilities and Recovery at Sappi Fine Paper North America

Bonnie Hammons

"ACCESS GURU" Medical Sales Driver- Biotech, Buy & Bill, Hospital, Devices, Specialty

Jeff Wrightsman

Control System Specialist at Amazon

Naomi Edelson

Pain Psychologist at Kaiser Permanente

Lindsi Hoffman

Marketing/Sales Support at GetConnect

Precious Heath

Sr. Accountant at Starwood Retail Properties

Bo Roper

VP, Bearing Chain & Supply

Alina Jais

New Business Coordinator at Kirkland & Ellis LLP

Kristine Benford

Medical Science Liaison at Bristol-Myers Squibb

Michele Deane
Ajit Varkey

Chief CRNA Cardiovascular Anesthesia at Houston Methodist

Harshini Yerra

Post Si R&D Engineer at Intel Corporation

Shelley Hartnett

Business Development Manager at WORTHGROUP Architects & Designers

Allyson Harms

Human Resources Assistant at US Forest Service

Stewart Minteer

Electrical and Systems Engineer

Tom Bridgehouse

NetApp Technical Account Manager

Natalia Serafimovici

Staff Accountant at Ryan Jorgenson & Limoli, P.S.

Farrah Davis

Director of Sales Operations at Parkwhiz

Terry DTM

★ ★ ★ ★ ★ Experienced Keynote Speaker | Self Esteem Architect ✔Helping Professionals be exceptional Speakers ✔

Or Sira

HR Business Partner at Dynamic Yield

Yishay Yovel
Natali Itzler

Senior Software Engineer at Netflix

Alexander Faitelson

Principal Engineer at Palo Alto Networks

Yohan Benqué

Data Strategy MICHELIN, Data Evangelist, Academic Director & Professor, Professional Speaker Data/Digital Business Model

Bilel Chaouadi

ingenieur d'etudes et developpement .Net : MVC, Angularjs

Mitchell Boer

Data Scientist at Accenture

Arnaud HUYNH

Senior Software Engineer at Rakuten France

Martin DONADIEU

?Je construis la V1 de ta startup en 4 semaines ?

Fatima Mekkaoui

Engineer in Telecom, Broadcast and Digital Tv seeking next opportunity

Antoine Lagadec

Full Stack Developer at - IDOL -

Cédric Ferretti
Sameh FREDJ

Data Scientist & IoT Consultant at Xebia

Benjamin Brial

Cycloid - DevOps Framework - Founder

Viet-Anh TRAN

Research Scientist at Deezer

Charlotte Dequidt

Directeur Marketing, Communication et Digital chez AGATHA Paris

Fanny Veyrac

Co-animatrice TF1 (le justeprix) mannequin comédienne at TF1

François Lambert
Yasmin W.
Looking for colleagues of Chris Shelby at Company Inc?