Joe P.'s Email & Phone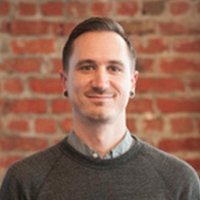 Joe P.
Technical Support Engineer @ Lumos Labs (Lumosity)
Joe P. Contact Details
Oakland, California, United States
Associate of Arts - AA, Humanities/Humanistic Studies @ Santa Monica College
I'm looking to grow as a web developer, so it's unlikely that I'll be interested in opportunities that involve a support role, such as Technical Support Engineer. However, if you're looking for a junior Rails engineer, I look forward to talking to you. :) https://github.com/jpalmieri
Support Developer @ • Design and develop internal javascript apps and Ruby automations
ContactOut is used by
76% of Fortune 500 companies
Similar Profiles to Joe P.
Kimberly S.

Director, Fraud Prevention at Ticketmaster

Arunprasanna P

Senior Software Engineer at Cvent

Craig Lee

Tax Director at General Cable

Tufan Uzun

Software Quality Engineer Test Lead at Zebra Technologies

Susie Mitchell

Former Regional Vice President - Burlington Stores

Ivy Murphy

Software Quality Assurance Engineer at Apple

Jonathan CMT

Front End Javascript Developer

Ronald Thompson

Software Engineer at Nordstrom

Daniel Bregaglio

Experienced Project Manager with Epic Experience and Certifications

Frederick Lee

Technical Lead at Blizzard Entertainment

Jinrong Wang

IT SR ANLYST-CLIN DATA MGMT (Sr. Clinical programmer)

Irene Hjelt

Partner Marketing Manager at Google

Paul Brady

Regional Vice President at UniFirst Corporation

Ikechukwu MD

Pediatric orthopaedic surgeon at ORTHOPAEDIC SURGEONS ASSOCIATES

Garret Purrington

CEO, Medical Equipment Dynamics

Kevin Christman

Senior Vice President at Capital One

Pawel CFA

Partner at Mid Europa Partners

Sergio Airapetian

Senior Software Developer at Primescape Solution

Shona Robertson

Managing Director Road Transport Logistics Ltd

Andrew Fisher

Chief Financial Officer at JMJ Associates

Davey Alba

Technology Reporter at The New York Times

Henry Villa

Digital Sales Executive at Valassis

Claude Durand

Founder at CDU Consulting

Rosalind Elliott

A.D. of Marketing, Publicity, and Communications OSFAS | Digital Marketing Consultant at PVC | Author

Mitali Guruchal
Vivake Bhalla
Andreas Westling

CEO at Navetti - Pricing for Business Advantage

Craig Cowdrey

Co-founder & CEO at Sonder

André Burke

Software Developer at Integrated Distribution Services, Inc.

Harika Y
Vikas Raj

Managing Director, Accion Venture Lab

Matt Mariano

Senior Software Engineer at Next Phase Solutions and Services, Inc.

Eric Schmidt

Co-Founder and CEO of EventBank

John Mischik

Enterprise Account Executive at AlgoSec

Denis O'Keefe

Account Executive at Safe-T Data

Moti Malka

DevOps lead at U-BTech Solutions LTD

Eldad Assis

DevOps Architect at JFrog

Raju Yadav

Co-Founder/ Android developer at ISOP

Ilnar Karimov

Senior Android Developer at Revolut

Elijah Carrel

Software Engineer at GRAIL, Inc.

Victor Ortegon

DevOps / Cloud Architect at Globant | AWS | Azure | Full Stack Dev | In permanent beta: learning, improving, evolving

Jared Nagle

Fullstack Software Engineer

Andrea Caldini

VP Network Engineering - GLS Territory at Verizon

Ramesh R

QA Automation Engineer at apple

Naveen k

Sr Devops Engineer at Microsoft

Chris J.

Strategic Account Executive at BetterCloud

Kevin Law
John Attala

Head of Sales, North America - Endace

Mary Ambrecht

Chief Operating Officer Americas and Global Head of Markets Operations, Barclays
Looking for colleagues of Chris Shelby at Company Inc?