Jan Peters's Email & Phone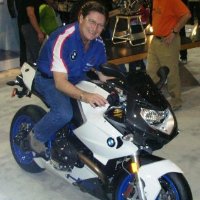 Jan Peters
Sr. Technical Support Engineer @ Dataguise
Jan Peters Contact Details
Sr. Technical Support Engineer @ Dataguise
Sr. Technical Support Engineer @ Greenplum
Sr. Application Support Engineer @ Synarc
Ten+ years in Pre/Post Sales Engineering, Professional Svcs, Enterprise AppDev, & Systems Integration with exceptional Customer focus. Relevant Skills: 8+ years' Engineering experience supporting Big Data & LBS AppDev Tools for Technical Customer Base from device level, to SaaS, to Enterprise level apps 6+ years' Enterprise AppDev & Architecture experience in Agile environment 5+ years SysAdmin for
ContactOut is used by recruiters at 30% of the Fortune 500 companies
Similar Profiles to Jan Peters
Kevin ICP

Operatons Director at Aveshka, Inc

Harry C Spinks

Owner and Principal at TechTrology LLC

Carol Pedelty
Nina Butler
Roger Nelson

President at Midstate Construction

Trevor Ahlstrand

Designer/Programmer at Ahlstrand Productions

Judit Maull

Production Executive at Happy Madison

Leighton Hackert

Sales Account Manager at R.S. Hanline & Company, Inc.

Hal Burg

Content & Entertainment Marketing Executive | Founder at BRANDVIEW | Advisor | Adjunct Professor

Stephanie Krieger

District Sales Manager @ GC Orthodontics

Joe Spinella

Senior Manager, Human Resources - Americas at Plastic Omnium

Stacey Strasser

Business Solutions Manager at E-Technologies Group

Connie Buono

Content and Creative Specialist at Cognizant-Google available

Joel Spenadel

Renewable Energy Project Finance at J.P. Morgan

Bryon Shafer

General Manager at ASG Division, Jergens, Inc.

Eric Knight

Creative Director - Marketing Strategy | Brand Direction | Campaign Creation

Darla Sipolt

Managing Director of Sales TD Ameritrade Institutional assisting advisors and RIA start-ups

Deb Johns-Muller

Director IT Infrastructure Chief of Staff at Nike

Chris McKeeman

VP, Environmental, Health and Safety

Steve Lee

Sr. System Product Manager at Supermicro

Paul Robinson

Regional Vice President at CenturyLink

Eliot Jacobsen

Innovation, Strategy & New ventures. Ex: PayPal, Bain, HBS.

Matthew MBA

Senior Associate at RSM US LLP

Jim Lease

Business Development Manager at Prairie Systems

Duane Sjoquist

Director of Clinical Pharmacology Solutions at Eli Lilly and Company

Ine Hordvik

Fulfillment Manager, Data Operations at StellaService

Meredith Hitchcock, CFE
Subhendu Mandal

Big Data Architect/Data Scientist

Nat Eliason
Terry DTM

★ ★ ★ ★ ★ Experienced Keynote Speaker | Self Esteem Architect ✔Helping Professionals be exceptional Speakers ✔

Mihaela Vilceanu

Developer at The M9 Group

Pratik Dholakiya

Founder - The20Media.com | Providing Consulting to Marketing Teams and Business Owners | Conduct Workshops

Pramod Yadav

Android Developer at HungerBox

Vrashabh Irde

Head of Engineering at carwow • Ex-Amazon, Startups • Plato mentor

Ramachandran Ramesh

Software Engineer II at eBay Inc

Sevan Bozoglanoglu

Software Developer - viagogo

Derya SEZEN

Steering the Digital Transition with new-era Software Practices

Ekrem Aktaş

Software Developer at Mendix

Olcay MSc

Senior Software Engineer with Cloud Experience

Okan SAHINER
Mehmet Ecevit

Founder, CEO at Gram Games

Ferdi Bülbül

IP CPN PLanning Expert at Vodafone

Merih Ilgor

Software Development Expert at Vodafone

Erika Policarpio

Talent Delivery Center Team Leader - Philippines at Korn Ferry

Gil Perez

Full Stack Developer at Warner Bros. Entertainment Group of Companies

John Costa

Director Strategic Procurement

Jasmine Kim

Software Engineer at Amazon Music

Yasmin W.
Looking for colleagues of Chris Shelby at Company Inc?