Charles Hunt's Email & Phone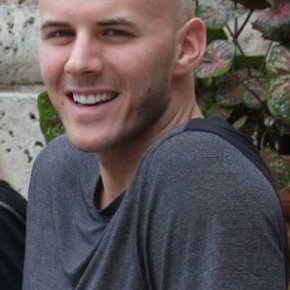 Charles Hunt
Software Architect @ Headstorm
Charles Hunt Contact Details
Software Architect @ Headstorm
Senior Engineer @ Verizon Wireless
Senior Engineer @ StackPath
I am a problem solver first and secondly a software developer. My interests are in distributed computing, large data sets, machine learning, functional programming, and pluggable, granular microservices.
Scala Server Engineer @ From the ground up, design and implement a functional, typed, performant backend server for a big data system under heavy load using Scala, Akka, Spray, Spark,
ContactOut is used by
76% of Fortune 500 companies
Similar Profiles to Charles Hunt
Laura Ann Tillotson

Marketing Communications Manager at Radware

Eduardo Bottcher

Senior Enterprise Software Architecture and Development Lead

Lenin Mangoba

Technologist at graphMetrix

Mike Johnson

Senior Art Director at JWT

Rachel Heigl

SEO Manager | Aronson Advertising

Laurel Hale

Senior Technical Writer at Cloudera

Nicholas Quillin

Intern at United States Steel Corporation

Arlene Bolz

Administration and HR Manager at TRACON Pharmaceuticals

Nita Starnes, MBA, SPHR

Director of Administration at Slater & Matsil L.L.P.

Geoffrey Mitchell

Senior Software Engineer at PathAI

Stephenie Mayle

Regional Human Resources Manager at Minerals Technologies Inc.

Katherine Wert

Postdoctoral Fellow at Whitehead Institute

Hector Oliva

Inside Sales Rep at Fujitsu

Sagar Gore
FOUAD MEDJEKDOUD

Software Developer at Rozilo, Inc.

Avery Martin

Software Developer at SalesPad, LLC

Bob Patton

Vice President and Chief Legal, Human Resources and Compliance Officer at MAT Holdings, Inc

Matthew Munn

Audit Manager at W.R. Grace

Bobby Tang

Director of Marketing - HCP Engagement Lead

Umair Ghazi

JavaScript Engineer at Esri

Chanel DDS

Owner at Kairos Dental Lab

Millicent Martin
Matthias Dailey

Mapping, data visualization, UI components, AngularJS, React, ThreeJS, performance

Joe Mann

Certified Personal Trainer at Crunch Fitness - Staten Island

Jason DeVora

Systems Engineer at Private

Nicolas Bieszczat

Helping organizations shift to a Kubernetes native security strategy

Matt Snyder

District Manager at Ascentia Real Estate Holding Company, LLC

Danielle CPA

Financial Reporting Manager at Antero Resources

David Fuentes
Francesc Martinez

Software Engineer at ERNI

Francisco Páez

Software Engineer at PAX AI

Marc Borrell

Investor & Serial entrepreneur. Founder Bemobile, 101startups, BKIE, Mooms... #MIBer @ISDI

Francisco Garcia

Enterprise Sales Representative at Oracle

César P.

Data Scientist at Quantium

Nil Daunis

Senior Business Development Manager I Helping companies with their Digital Transformation process.

Francisco Lira Jiménez

Key Account Jr. at PepsiCo

Antonio Odena
Peter Bogunovich

Software Engineer at Vistar Media

Bill Carpenter

Senior Software Engineer at Panzura

Pat McCoy
Scott Prather

Software Engineer at General Motors

Dhiraj Kumar

Senior Software Engineer at Sears Holdings Corporation

Jevon Wild

Technical Leader | Software Engineer

Kevin Kess

Senior software developer at New York Community Bank

Johann MSPA

VP of Data Science and Analytics

Bhavna Syal

Senior Software Engineer in Test at Okta, Inc.
Looking for colleagues of Chris Shelby at Company Inc?