Bryan Welsh's Email & Phone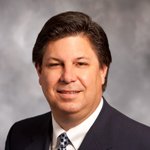 Bryan Welsh
Director of Finance, WW Enterprise Services @ Cisco Systems
Bryan Welsh Contact Details
Director of Finance, WW Enterprise Services @ Cisco Systems
Finance Director and Controller, WW Service Provider Sales Operations @ Cisco Systems
Finance Director and Controller, EMEA Sales Operations @ Cisco Systems
BA, Accounting and Economics @ University of California, Santa Barbara
I am a proven Finance executive leader and Business Partner with experience from Start-up to Fortune 500 With a particularly deep background in Sales Finance and Operations, I have developed market coverage, deal structures, forecasting, and compensation models My roles have been Global, and I have lived abroad for several years I drive profitable Growth and help
ContactOut is used by recruiters at 76% of the Fortune 500 companies
Similar Profiles to Bryan Welsh
Tracy Lopez

Loan Officer/Real Estate Broker

Trey Williamson

CEO at Baton Rouge Orthopaedic Clinic, LLC

Julissa Hidalgo

Technical Manager Latin America at BASF Corporation

Farra Majid

Cofounder & CEO at Dealer Intelligence, LLC

John Walsh III

Manufacturing Engineer at LENOX

Adam Eggert

Senior Designer - Technical Specialist at Unispace

Kara Chisholm

Director of Development at Anti-Defamation League

Magdalen Lucci

Inventory Planning Manager - e.l.f. Cosmetics

Larry Tozier
Akshay Rao

Senior Technical Consultant (Key Skills - Informatica, IBM Netezza, Oracle PL/SQL, Unix/Python Scripting, Amazon AWS)

Maria Revolledo
Erin Benson

Manager - Executive Communications at United Airlines

Lauren Bressick

Assistant Project Manager at Dugally Oberfeld, Inc

Joseph Whitaker

Senior Web Application Developer at ADP

Deirdre Bachman Haggmark

IT Director, Database Operations at SolarCity

Luke Struve
Steven Ferrante

Vice-President & General Manager at Garvey Corporation

Shawn Meador

Electrical Engineer,PE at Payne Engineering

Kelli Flaherty
Cathy Tidmarsh

Talent Acquisition Associate at Right Executive Search LLC

Jordan White

Web Developer / Software Engineer

Al Castillo

Director of Information Systems at Super King Markets

Philip Leung

Director, UX Design at Altitude, Inc.

Natasha Stokol

Computer Graphics/Illustration and Video Production.

Tatiana Gribanova

Director, Global Financial Reporting at INC Research

Thomas Scott
Candace Sundine

Financial Analyst at Merrill Lynch

Julie Yarde

President at JY Design & Print, Inc.

Michael Kelly

COMMERCIAL TRUCK ACCOUNTS MANAGER at BATTLEFIELD FORD

Brittany Micheline
Terry DTM

★ ★ ★ ★ ★ Experienced Keynote Speaker | Self Esteem Architect ✔Helping Professionals be exceptional Speakers ✔

Israel Perez

Software Firmware Engineer at Microsoft

Christopher Cheape

Software Engineer at SeatGeek

Joshua Mueller

Software Engineer at XR Trading

Kevin Mach

Software Platform Engineer at Adobe

Bill Reed

Software Engineer at BookBub

Alex Yu
Alexander Zaslavsky

Software Architect at Valpak

Karan Bhatia

Software Engineer at Wayfair

Kathyayan Mula

Data Engineer at Facebook

Yanda Lu

Senior Software Engineer at Alibaba Group

Michael Hofer

Software Engineer at SpaceX

Vijay Polsani

Cloud | Data | Kubernetes | Security

Plamen Jeliazkov

Senior Hadoop Engineer at PayPal

Zilong Song

Software Engineer at Coupang

Nick Poan

Chief Financial Officer at NVISION Eye Centers

Hilary Goldberg

Solutions Engineer at Heap

Davit Grigoryan
Paul Manser

Principal Statistical Scientist at Genentech

Yasmin W.