Brian Friedman's Email & Phone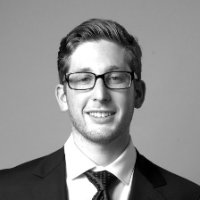 Brian Friedman
Director of Product @ Aventri
Brian Friedman Contact Details
Here is my press bio: Brian is the CEO of Loopd, the emerging leader in offline analytics that uses socially-smart wearables and actionable metrics to help marketers understand, target and interact with visitors in a fashion that has never been done before. Loopd brings a unique twist to real analytics by making two-way engagement possible. At Loopd,
ContactOut is used by
76% of Fortune 500 companies
Similar Profiles to Brian Friedman
Omer Cunbul

Manager, General at Elan Bilisim

Julija Suparskaja

Marketing and Product Manager

Taner Balkan
Bulent Daglar

Orthopaedic Surgeon at Ankara Guven Hospital

Tufan Vardar

Marketing Executive / CNR Holding

Zumra Yildirimli

General Manager at Jatomi Fitness Akasya

Barış Arman Tabak

Senior Software Engineer at Cybersoft

Korur Altan

Senior Specialist in International Investors Association YASED

Emin Ungan

Display Solutions Channel Partner Manager at Samsung Electronics Turkiye

Burak Uyar
Adam Thompson, LEED AP, STS

Project Engineer at Lease Crutcher Lewis

Rajesh Devkota
Cindi Scott

Managing Officer at New Foundation Savings Bank

Diane Forsyth

Web Content Writer ! Technical Editor | Content Developer | Technical Writer

Jill St. Martin

Senior Account Executive at Hobsons | Marketing Strategies

Brian Muhs

Met Systems Sales and Support at EAPC Wind Energy

Duane Snyder

Pump Division/Machinist at Horner Industrial Group

Ericka Dimon
Christopher Person

Helpdesk Consultant at CSP Networks

Peter Hunt, PMP
Jeremy McKean

IT Project Manager / Software Implementation Specialist at Clareity Security

Debbie Suter

Real Estate Agent at Keller Williams Realty, Inc.

William Heckman
George Nagorski III

Infrastructure Engineer at Atomic Data

Madeline Long

Senior Director of Inside Sales at Vantiv

Josh Melnichak

Account Manager - Materials Handling at Equipment Depot

Ernest Stadler

Founder and CEO at New Horizon Biotech, Inc.

Meredith Metz

Channel Sales at Presidio

Kurt Mahoney

Senior Scientist at Ocean Spray Cranberries

Terry DTM

★ ★ ★ ★ ★ Experienced Keynote Speaker | Self Esteem Architect ✔Helping Professionals be exceptional Speakers ✔

Todd Skokan

CEO & Founder at NPS Growth LLC

Peidi Huang

Sr. Software Engineer at OpenTable

said mastawi

Staff Software Engineer at IBM

Òscar Muntal
Jem Altieri

Senior Site Reliability Engineer at Newsela

Rene GCIH

CISO | Security Operations | Information Security

Tod MBA

Technology Leader, Software Engineer, Architect, and Best Practice Evangelist

Aleksandar Ivanov
Howard Lee

Software Engineer at Dropbox

Chang-Ming Tsai

Software Engineer at LinkedIn

Rahul Pattamatta

Machine Learning Engineer at Le Tote

Anthea Wong

Product Marketing Manager (Pricing and Packaging) at Rubrik, Inc.

Michael Stephens

Engineering Manager at Yelp

Callie Wilson

Global Director of Ecommerce | Vice President Digital Marketing

Rick Crawford

Search Enthusiast, Enterprise Customer Engineer @ Google

Richard Chen

Software Developer in Test (SDET) at Experian Consumer Services

Hardik Patel

Web/Ofbiz Developer at nuLOOM

Mark II

Lead Electrical Engineer, Shield AI

Yasmin W.
Looking for colleagues of Chris Shelby at Company Inc?