Benjamin Mantay's Email & Phone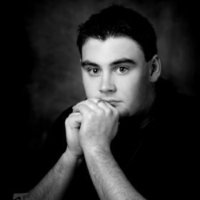 Benjamin Mantay
Corporate Recruiter & Training Specialist @ LGC Associates
Benjamin Mantay Contact Details
Music Business @ Millikin University
Corporate Recruiter & Training Specialist @ Training, Recruiting, Auditing, Management From June 2015 to Present (7 months) Corporate Recruiter & Training Specialist @ Recruiting, Training, Management, Auditing From April 2013 to Present (2 years 9 months) Staffing Manager II @ Recruiting, Staffing, Sales, Management, Interviews From April 2013 to June 2015 (2 years 3 months) Staffing Manager
ContactOut is used by
76% of Fortune 500 companies
Similar Profiles to Benjamin Mantay
Julien Valla

Quality and Compliance Manager - EMEA

Dorothée Cabane

Key Account Manager (ITM-INCA) at KELLOGG'S

adil zaghi

Ingénieur Décisionnel Talend chez Adservio IT

Elodie Zavattero

PhD Student chez Université Nice Sophia Antipolis

Violaine Hamon

Attirer et fidéliser au quotidien les talents d'aujourd'hui et de demain !

Lionel Bernard

Maintenance Manager chez Smurfit Kappa

Guillaume Lhoyer

System Designer at Toadman Interactive

Thomas MOHEN

Senior Methods Engineer chez GTM BATIMENT

Liess Laouisset

Radiologue Interventionnel chez IMEF et CHSF

Mathieu Martinez

Ingénieur d'études chez Sword Group

Agnès Duverger

COO chez Okaya - We help humans recharge - Looking for Business Angels

Fabien Rioli

Fondateur et directeur technique

Laurent MINAUD

Directeur Général, enseigne "Autour de bébé"

Romain Didry
Joris Blansch

Director of Information Technology at Enseigne Keep Cool

Bruno Cadot

IT project manager chez Euler Hermes

Steve BURGGRAF

Gérant et Fondateur chez Big Fernand

Arnaud BOUDOUL
Stephanie Messant

Looking for an off-cycle internship in Financial Markets

Tanneguy DESMAREST

Marketing Manager Orangina & Oasis chez Orangina Suntory France

Michael Pestronk

CEO at Post Brothers Apartments

Lorena Macias

Human Resources Asst. Manager at AAM - American Axle & Manufacturing

Greg Bonzo

Product Developer for ReQlogic at UXC Eclipse

James Lawrence

Web Developer at North Coast Medical Supply

Timo Tomson

PhD Student at Tallinn University of Technology

Kristina Raud

Pharmacovigilance Manager Baltics at Boehringer Ingelheim

Minni Metsunt
Silver Muru

Co-founder at Sporditurg OÜ

Reiko Rist

Anti-Money Laundering Specialist at Nordea

Oliver Purge
Irfan Qureshi

Executive Director, Neurology at Biohaven Pharmaceuticals

Julie Gebauer

Head of Human Capital & Benefits at Willis Towers Watson

Mary Johnston

Director, Human Resources at Nuance Communications

Fred Ford
Jose G.
Kevin Westermeijer

CCO & Co-founder at Convious

Eric Lamison-White

Co-Founder CEO @ Pareto, BD @ Blockology, Inventor of 2014 stablecoin patent, Speaker, Published in TheStreet, INC

Edmond Mitchell

Senior Data Scientist at PhotoBox

Albion Venables
Jenner Pearson
Himanshu Behera

Vice President at Morgan Stanley

Alex Merrylees
Steve Arruda

Embedded Software Engineer

Yang Wang

Software Engineer at Shutterfly

Kate McGurk

Technical Recruiter at Netflix

Chris Pace

CEO at Centre Technologies

Scott Boyd

Software Development Engineer in Test, Amazon

Barry Gavenda

Lead Devops Engineer at CoStar Group

Jean-Pierre Brulard

Senior Vice President (SVP) and General Manager for EMEA, VMware

Derrick Clark

Vice President of Operations at Didion Milling, Inc.