ZHENG Ph.D.'s Email & Phone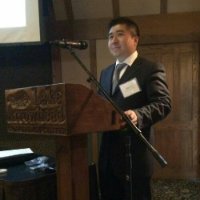 ZHENG Ph.D.
Bioinformatics Scientist @ Denovo Biopharma
ZHENG Ph.D. Contact Details
Bioinformatics Scientist @ Denovo Biopharma
Bioinformatician / Data Scientist @ La Jolla Institute for Allergy and Immunology
Bioinformatician internship @ Vertex Pharmaceuticals Incorporated
Doctor of Philosophy (Ph.D.), Statistics / Computational Biology @ University of Florida
Thank you for looking my profile! Highly self-directed bioinformatics professional with 5+ years experience in analyzing and interpreting primary and derived high-throughput NGS/proteomic/microarray data. Significant experience in object-oriented programming and integrating cutting-edge bioinformatics tools into exploratory disease-oriented research. Demonstrated expertise in running large-scale simulations using multi-parametric data mining algorithms in a HPC environment. Effective team player with
ContactOut is used by recruiters at 76% of the Fortune 500 companies
Similar Profiles to ZHENG Ph.D.