Yongxiang Mao's Email & Phone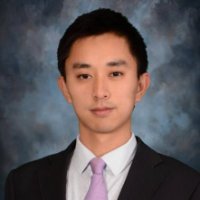 Yongxiang Mao
Staff, Transaction Advisory Services, Valuation & Business Modeling @ EY
Yongxiang Mao Contact Details
Greater New York City Area
Staff, Transaction Advisory Services, Valuation & Business Modeling @ EY
Financial Analyst Intern @ ALNITAK CAPITAL, LLC
Master's degree, Finance, General, 3.93 @ University of Illinois at Urbana-Champaign
Staff, Transaction Advisory Services, Valuation & Business Modeling @ From July 2015 to Present (6 months) Greater New York City AreaFinancial Analyst Intern @ From September 2014 to June 2015 (10 months) Consultant @ From February 2013 to May 2014 (1 year 4 months) Urbana-Champaign, Illinois AreaAnalyst Intern @ From January 2013 to April 2013 (4 months)
ContactOut is used by
76% of Fortune 500 companies
Similar Profiles to Yongxiang Mao
Cheenttan Voraa

Digital Consultant - Multichannel Strategy & Execution

Dinanath Chaturvedi

Assistant Vice President Credit Suisse

Archana Chopda

Senior Manager - Integrated Marketing at Salesforce

Meenakshi Pawar
Priya D'Souza

Accountant at Ecomar Energy Solutions Fzc

Rajesh Bhansali

Consultant - Solution Designer at BT

Ramakrishna NK

RangDe.Org : Co-founder & CEO, Ashoka Fellow

Jagruti Bhatia

Senior Advisor - Healthcare, KPMG India

Sahil Ajmani

Senior Software Engineer at ixigo.com

Bhupendra Srivastava

Director at Insight Communication

Kunal Pabrai

Owner of Pabrai's Fresh & Naturelle Ice Creams

Vivek Sinha

CoE/Practice Set-up | Business Unit Head | Business & Technology Transformation | Program Management | Leadership

Atul Srivastava

Solutions Architect at Chef Software

Rajesh Kannaiyan

Process Engineer at Petrofac

Moyna S. Gopal

VP - Sales, South at Tops Security Ltd.

Karan Narang

Deputy Planning Director - Sales & Marketing at Country Garden Group

Dibakar Bhattacharya

Director – Corporate Affairs at Eli Lilly and Company

Vivek Abnave

Sr. Engineer, Schlumberger

Surya Teja Madhavarapu

Student at Karunya University

Balaji Iyer

Lead Architect , Fraud CTO at Barclays Bank

Sylvester Sunny Joseph

Team Lead - Talent Acquisition & Statutory Compliance at Trizetto Corporation

Sulabh Gupta

Deputy General Manager - Marketing at HCL Technologies

Saheb Sondagar

Executive - Marketing at Harsha Engineers Limited

Rohit Makhija

Director - India Care Centre at GoDaddy

Ashish Bhagwat

Business Analyst at Perennial System

Swapnil Dengale

Senior Development Engineer at Imaginea Technologies Inc.

Supriya Semwal

Business - HR at Times Network

Manas Paikray

Head of Cyber Security Solutions Engineering (FVP) at United Overseas Bank Limited (UOB)

Sudhir Jain

Sr. Vice President - Exports at Jhaveri Flexo India Limited

Mohanasundaram G

Head - Human Resources @ Bosch Limited (German MNC)

Terry DTM

★ ★ ★ ★ ★ Experienced Keynote Speaker | Self Esteem Architect ✔Helping Professionals be exceptional Speakers ✔

Yue Wang

Senior Software Development Engineer at Amazon

Tong WANG

I'm hiring: corp.roblox.com/careers/listing/?gh_jid=1689762

Fran Benjamin

Vice President, People at GRAIL, Inc.

Aravind Devashikamani

Senior Software Engineer at Netflix

Johnnie Lo

Software Engineer at Practice Fusion

Jacob Gildenblat

Co-Founder & CTO at DeePathology.ai

Yan Weng

Senior Manager, Amazon Go (Hiring Principal Engineer)

Gary Blythe

Managing Director | Supply Chain | Operations | Manufacturing | e-commerce | Digital | Omni-channel |

Cristiano PhD

Biology Manager at DiaSorin

Chris Aseltine

Software Developer at Belvedere Trading, LLC

Gabriella Mai
Joshua Taub

Chief Operating Officer Activision at Activision Blizzard

Scott Zhao

Software Development Engineer at Bloomberg LP

Paul Curry

Director of Engineering Operations at Mimecast

Kefeng Tan

Software Engineer at Amazon Lab126

Sanja MD

Medical Director Global Medical Affairs at AbbVie

Lisa Doorly

Executive Talent Acquisition Leader at Honeywell : C-Suite & Senior leadership. Creating Talent Acquisition programs, including Competitive Intelligence, to identify global talent: Technical, Manufa

Meghan Weber

Account Executive, Salesforce Commerce Cloud

Yasmin W.