Victoria Dominguez's Email & Phone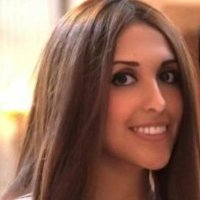 Victoria Dominguez
Technical Recruiter @ Zillow Group
Victoria Dominguez Contact Details
San Francisco, California
Technical Recruiter @ Zillow Group
Recruitment @ Guidewire Software
Recruiter @ Guidewire Software Inc.
Recruitment @ Guidewire Software is a publicly enterprise software product development company, focused on servicing the $1.5 trillion property and casualty insurance industry. Our enterprise suite of software products enable companies such as GEICO, Mercury Insurance, Zurich and AXA to efficiently run their high volume, complex and mission-critical insurance operations, including underwriting, policy administration, claims, and billing.
ContactOut is used by
76% of Fortune 500 companies
Similar Profiles to Victoria Dominguez
Marcia PMP

Presentation Specialist for Marketing Group at Insight Investment

Colette Hughes

European Marketing Director at Hotwire

Thom Griffith

Experienced Worldwide Learning Solution Manager, Training Manager, e-Learning Development Manager at Micro Focus

Amjad Nashashibi

Senior Software Engineer at IBM Research, Haifa

Vaughn Sterling

Senior Producer, CNN "The Situation Room"

Tan A
Bala Krishnan

Skilled leader with strong experience in developing automation frameworks for complicated online systems and mobile apps

Damion Gilday

Owner Village Plaza Dental

Antonette Goosen

Business Controller at Sephaku Cement

Raghavendra Rao

Senior Sharepoint Specialist, USA

Gopinath Kulasekaran

Software Developer at Synactive

Andrew Kress

Global Security & Controls Compliance Manager at Ford Motor Company

Pablo Cruz
Sten Wranne

Group CFO Stillfront Group AB

Matt Leopold

General Counsel at US Environmental Protection Agency (EPA)

Parisa Foroughi

Program Manager at Dell EMC

Jon Ronson

Journalist, nonfiction author, screenwriter and documentary maker

Dudi Saidon

vb6 , web developer and a project manager

James Felder

Associate General Counsel at The University of West Florida

Xiaopeng Sun

Senior RF design manager at Qorvo

Aishwarya Sukumar

Consultant at Simon-Kucher & Partners

Pontus Granborg

Solution Architect / Project Manager

Raghav Darisi
Daniel Gaugler
Michael MBA

Chief Financial Officer at Pilsen Wellness Center, Inc.

Eloy Zaga

director general en incosa

Erik During

Managing Director bij DM Interface

Iveta Kulenska

Sponsorship Executive (Marathonbet) at Panserve Ltd

Bhaskar Mohanraj
Elke Fabian

Head of Events EMEA at Epson Europe

Terry DTM

★ ★ ★ ★ ★ Experienced Keynote Speaker | Self Esteem Architect ✔Helping Professionals be exceptional Speakers ✔

Neil Chriss

Managing Principal at Hutchin Hill Capital

Sudhir Koneru

Enterprise Cloud Architecture Lead at Accenture

Eric Feliksik

Software Engineer at Luminis

Abel Greenwald

DevOps Engineer at Tempus, Inc.

Nemanja Matkovic
Robert Long

SVP Operations, CIO and CISO

Varouj Chitilian

VP of Engineering at Instacart

Robert Sannicandro

Esoteric ABS banking at Deutsche Bank

Jyotika Banerjee

Software Engineer at Aruba an HPE Company

Teddy Wilson

Software Engineer at Google

Don Rowe

Software Engineer at Knock Rentals

Ben Tatta

President & Co-founder, 605

Inese Kingsmill

Non-Executive Director l Technology l Leadership l Marketing l Transformation l Digital

Scott Mahan

Chief Financial Officer at Changepoint

Joe Ph.D

Accomplished Biopharma Engineering Leader Skilled in Process Development and Commercial Operations

Catherine Burk

Recruiting Director, Strategic Sourcing and Product Marketing at Uber

Stephanie Hipp

Sr. Enterprise Account Executive, Marketing Cloud at Salesforce

Matthew Brunner
Yasmin W.
Looking for colleagues of Chris Shelby at Company Inc?