Victor Prajapati's Email & Phone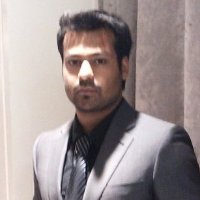 Victor Prajapati
Member of Technical Staff @ TetraSun, Inc.
Victor Prajapati Contact Details
Member of Technical Staff @ TetraSun, Inc.
Doctoral Student @ Katholieke Universiteit Leuven
Process Integration Engineer @ Hanwha Solar
Microelectronic Engineering @ Rochester Institute of Technology
Silicon PV researcher focusing on the development of new technologies with the goal of reducing current manufacturing costs and increasing efficiency. My thesis is entitled "Advanced Front Side Technologies for Silicon Solar Cells". Topics include, texturing, emitter formation and passivation. Currently seeking new opportunities. Specialties: Project Management, Semiconductor/Cleanroom processing, Solar Cell Fabrication,
Member of Technical Staff @ From
ContactOut is used by recruiters at 76% of the Fortune 500 companies
Similar Profiles to Victor Prajapati
Keron Sooklal

Health and Safety Officer at National Energy Corporation

Jenecia Brathwaite

Perfusion Trainee/Cardiovascular Technician at Advanced Cardiovascular Institute

Damian Jones

Senior Relationship Manager

Niven Sookhoo

Certified Flight Instructor at Briko Air Services

Derrick Villeneuve

Director of Strategy at Davyn

Sonia Mauge-Regis
Keron James

CEO, Vanus Investments Ltd

Vishal Rambharose

Systems Management Consultant at Application and Database Consultant Services Ltd

Jonathan Kacal

Subject Matter Expert - Electrical at BG Group

Ramesh Iyer

COO, ArcelorMittal Point Lisas

Cassandra Dewan

Consultant at DNV GL - Oil & Gas

Wayne Allum

Managing Director at Wallum Insurance Services Ltd.

subesh ramjattan
Krystel Maharaj

Marketing Manager at Scotiabank Limited

Nigel Sammy

Technology Services - Senior Engineer at SoftwareONE West Indies

Keziah Crick

Cardiovascular Perfusionist Trainee at Advanced Cardiovascular Institute

Adriansen Khan

Manager (Special Tasks) at Massy Wood Group Ltd

Richard Bradford

Co Owner of The Sands - Barbados

Shane Samodee
Alfred Bibby

Managing Director at Alfred W Bibby Co Ltd (ABCO)

Kendal Ramoutar

Drilling, Integrity, Intervention, Well Control

Neil Ackbarali

Regional Chief Information Officer at BP

Nigel Rudder

Sales Supervisor (Team Sales), Sports & Games Limited

Marcell Schuchardt

PrArch & BIM Manager at ARG Design

Ruwaan Deokaran

Head: Innovation, Alternative Business Models at Absa Group

Marius Snyman

AndroidTV & AI Perimeter Security (TecLab) & Business management software & BI / Reporting Systems (Software27)

Cameron Hogg

Commercial Executive at Empire Entertainment

Steve Jardine

Chief Buying Officer at Technical Buying Services (South Africa)

Terry DTM

★ ★ ★ ★ ★ Experienced Keynote Speaker | Self Esteem Architect ✔Helping Professionals be exceptional Speakers ✔

Oliver Cable

DevOps OneManBand (Senior Devops Engineer) at PlayStation

Liang He

Software Engineer at Pinterest

Nick Scola

Front-End Developer at Trunk Club

Dmitri Smirnov
Aleksandr Kulikovskii

Android Engineer at Audible, Inc.

Miao Pan

Data Scientist at Shutterfly, Inc.

Anna Boot
Dayne Davis

Software Engineer at Coatue Management

Nellie Borrero

Managing Director - Senior Global Inclusion & Diversity Lead at Accenture

Menka Kripalani
Dan Steinberg

Senior Developer at Atlassian

Lucian Popa

VP of Engineering at Databricks

Jacob Moore

Editor-in-Chief, Pigeons & Planes

Mehant Baid

Software Engineer at Dropbox

Meng Lin
Nedim Fresko

Vice President, Alexa Devices

Jennifer Kao

Software Engineer at Samsara, Inc

Jose Gonzalez

Data & Software Engineering FB | NFLX | MZ

Yasmin W.