Travis Kemp's Email & Phone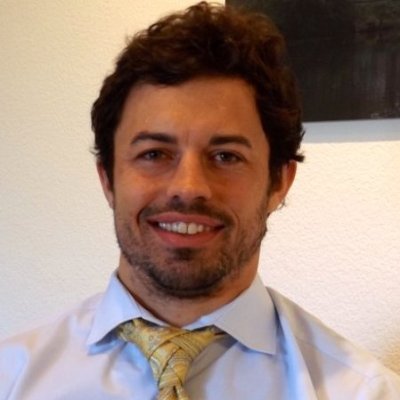 Travis Kemp
Project Engineer @ United Technologies
Travis Kemp Contact Details
Project Engineer @ United Technologies
Design Engineer @ United Technologies
MBA - In progress @ San Diego State University-California State University
Project Engineer @ From January 2012 to Present (3 years 10 months) San DiegoDesign Engineer @ From July 2009 to January 2012 (2 years 7 months)
Bachelor of Science, Mechanical Engineering @ Brigham Young University From 2004 to 2008 MBA - In progress @ San Diego State University-California State University Travis Kemp is skilled in: Catia, Aerospace,
ContactOut is used by recruiters at 76% of the Fortune 500 companies
Similar Profiles to Travis Kemp
Robert Cervellione

Principal of CERVER Design Studio

Radha Nagarajan
Hugo Cuevas-Mohr

Global Money Transfer Expert

Philip Peacock

Director of Corporate Security at Georgia Power Company

Derek Martinez
Keith McCall

Chief Technology Officer and Founder at Pollen Systems Corporation

Thomas Belhumeur

Customer-Centric Monetization

Jamaal NCP

IT Applications Manager / Project Manager, Physician and Practice Development at Torrance Memorial Medical Center

Rick Lapointe

20 yrs of success placing Accounting & Finance professionals. Are you looking for work or to fill a job, 857-888-5649

Carl Lavin

Editorial Director, News and Homepage Programming, CNN Digital

Dana Gish

Managing Director of Luxoft USA

Molly Gutierrez, CPC

Direct Hire Recruiter-Accounting/Supply Chain

Nick Scott

Business Development Manager at Onvia

Derek Wolfford

Marketing Manager of Integrated Media at Pearl Corporation

Brett Coover

TransacTrade is the largest crypto OTC desk/network in the world.

[email protected]

app.transactrade.com

[LION] Gary Dean Masters

Sales Executive at NextGear Capital

Mark Pinner

CEO Cartridge World North America, Global Chief Technology Officer

Rebecca Nash

Senior Manager, Wholesale Trade Marketing at Giorgio Armani

Nick Wells

Account Executive at Rave Mobile Safety

Michael Shulman

Senior Director of Platform Engineering at Limelight Networks

Amir Arabkheradmand

User Researcher at Facebook

Jen Wisnowski

Sr. Site Merchandiser at Amazon; MBA Candidate at Northwestern's Kellogg School of Management

Andrea Mooney ::

Recruiter at Risk IQ, Inc.

Erin Kanaly

Senior Recruiter (Contract) at Hasbro

Abigail Keller

CX - Social Cloud Solutions

Crystal Langston

Principal, Chief Learning Officer & Head of Specialty Hiring Programs at Vanguard

Abhishek Gautam

Investment Banking Vice President

Carol Bishop

Principal Systems Engineer, Defense | Open to networking opportunities

Lindsay Martin

Account Manager at Keypath Education

Christoph Strecha

Founder & CEO at Pix4D - Drone mapping & Photogrammetry

Thomas Kappler

Senior Software Engineer at Microsoft

Tomas Skacel

Vice President, Head of Hematology, Global Medical Affairs at Takeda Oncology

Corentin Chailloux

IT Recruiter l Talent Acquisition l Sourcer at blue-infinity

Karla Gonzalez Nunez

Sales Manager at Thomson Reuters

Sven B.
LeAnn Pipkins

Vice President Of Global Supply Chain at Gilead Sciences

Kristian Tear
Roger Baumann

CEO at BÜCHI Labortechnik AG

Michael Berthold
Milan Sallaba

International Tech Industry Executive and Advisor: Deloitte Technology Sector Head for C. Europe (DCE)

Pascal Kaufmann

Founder & CEO (we are hiring !)

Nancy Falla

Director of Global Regulatory Affairs at Arena Pharmaceuticals

Andy Blandford

SVP & MD at Dematic | General Manager | Team Builder | Global Leadership | Sales Growth | Profit Improvement

Dario Mangano PhD

Vice Director, Head Of Information Systems (CIO) at Palexpo

Alex Hookings

Senior Java Head-Hunt Specialist at Darwin Recruitment

Olivier Ferrini

Vice President - Chief Marketing & Innovation Officer

Matteo Panzacchi

Software Developer Engineer presso Amazon UK

Amit Bhengra

Software Engineer at Facebook

Kotagiri Srihari

Big Data Engineer at Apple
Looking for colleagues of Chris Shelby at Company Inc?