Tina Ding's Email & Phone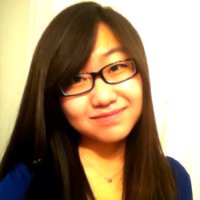 Tina Ding
Software Engineer @ Dropbox
Tina Ding Contact Details
Software Engineer @ Dropbox
Associate @ Goldman Sachs
Barclays Investment Bank @
Technology Analyst - Equity Derivatives @ From March 2014 to Present (1 year 10 months) Greater New York City AreaTechnology Analyst - Risk and Analytics @ From July 2013 to March 2014 (9 months) Greater New York City AreaA&RT Computer Lab Consultant @ From September 2010 to June 2013 (2 years 10 months) Summer Technology Analyst @
ContactOut is used by recruiters at 76% of the Fortune 500 companies
Similar Profiles to Tina Ding
Ellen Sigal

Chair & Founder, Friends of Cancer Research

Christine Jamieson
Danny Watson, PE, CFM

Senior/Lead Engineer at CB&I

Bill Lean

OSP Engineering Manager at Summit Broadband

Julie Anne Phillips

Executive Director Global Quality Compliance at Amgen

Melissa Jacob

Director, Business Development at L-3 Communications

Les Szarka, CFP®, ChFC®

Chief Executive Officer and Co-Owner at Szarka Financial and Next Level Planner

Joseph Carroll

SEO / Local Search / Social Media / Content Manager

Shahid Najmi

Director of Global Learning and Development at Tenneco Inc. MBA, Gies College of Business - University of IL

Charmaine Conaghan

Always Best Care North Shore, Owner; Certified Senior Advisor, elder care services, senior community placement services.

Evelyn Naidoo

Business Applications Manager at Ducommun AeroStructures

Abel Haile

Senior Business Analyst, 340b Performance and Decision Support at Walgreens Boots Alliance

Uneeka Jay

Experienced Operations Executive with Strong Training and Quality Background

Kristin Federico Nestor MBA/BS

Associate Manager Sales Operations, Bristol Myers Squibb

Michael Opelka

District Manager at Veolia Water Technologies

Sheryl Falk
Luigi Casinelli, PE, PTOE
Claudia Steer

Startup Founder, Interior Designer + Creative Strategist

John MacDougall

Experienced Project Manager and Resource Manager in the electronics field

Angie Olson

Early Retirement Specialist, Internet Entrepreneur, Health and Fitness Coach,

Jason Vag

Senior Director - Technical Program Management & Business Engagement - Logistics & Fulfillment at Gap Inc.

Susan Little Entrekin, PHR

Recruiter Randstad Sourceright (678) 880-1738

Jon Turri

Vice President, Customer Success at RaiseMe

Keith Zabel

District Sales Manager at Egencia, an Expedia company

James Schwebel

President at Schwebel, Goetz & Sieben P.A.

Ravi Narasimhan

Manager - Enterprise Application Integration at L Brands

Sanaz Rafailzadeh

Director of Finance & Administration

James Cich

IBM Client Executive - Healthcare & Life Sciences // MBA, University of Pittsburgh

Erika Cramer

Corporate Board Director and Executive in M&A/Strategic Advisory Services for the Financial Services Industry

Manish Fatania

Management Consulting with North Highland

Meghan Lewis

Head Of Ecommerce at Skinnydip London

Gaz Russo

Operations at Valley Grown Salads

Stuart Campbell

Senior Front End Developer at Trinity Mirror plc

Paul Guare
Edward Riddell
Victor Kislyi

CEO / Co-founder, Wargaming.net

Nick Galea
Emiliano Magliocca

Senior .NET Developer (C#/XAML/UWP/WPF/ASP.NET/CORE)

Jesse Geiger

Chief Operating Officer, Laboratory Operations and Chief Financial Officer at Medpace

Erick Fejta

Staff Software Engineer, Tools and Infrastructure at Google

Sarah Wobbecke

Accounting Manager at Warby Parker

Jonathon Goldsmith

Platform Developer at Nomad_Health

Paul Hobbs

Software Engineer at Google

Bob Rhatigan
Shivali Sohoni

Lead Data Engineer | Software Engineering | People Analytics | ML enthusiast

Matthew Williams
Ryan Knudson

Chief Artificial Intelligence Officer at That Menu App, LLC

Terry DTM

★ ★ ★ ★ ★ Experienced Keynote Speaker | Self Esteem Architect ✔Helping Professionals be exceptional Speakers ✔

Yasmin W.
Looking for colleagues of Chris Shelby at Company Inc?