Steve Sunderland's Email & Phone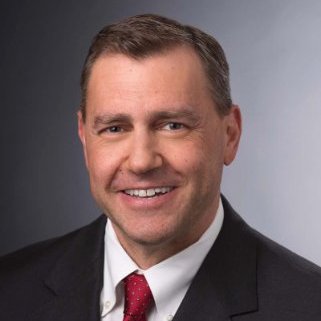 Steve Sunderland
Dollar General @
Steve Sunderland Contact Details
Goodlettsville, Tennessee
Dollar General @
Senior Vice President ( SVP ) Retail Operations @ OfficeMax
Chief Operating Officer ( COO ) - Bally Total Fitness @ Bally Total Fitness
Bachelor of Arts (B.A.) @ Colorado College
Diversified experience leading both corporate and field organizations across public and private equity backed organizations. Proven success through improved financial metrics, strategic projects, leadership development programs, customer centric disciplines and operational design improvements. Demonstrated ability to enhance customer experience, operational efficiencies, and shareholder value.
SVP Operations @ Lead Operations for ~6000 Dollar General Stores across the Southern US
ContactOut is used by recruiters at 76% of the Fortune 500 companies
Similar Profiles to Steve Sunderland
Jens Møller Boeriis

Chefkonsulent, udlejning at Byggeselskab Olav de Linde - udlejning og udvikling af erhvervslejemål/ejendomme i Aarhus

Erik Aaen

Partner at M&A Frontline, experienced M&A Corporate Finance, Cross Border, Advisor

Trine Ibsgaard

HR Specialist at K2 Management

Jostein Haugum

General Manager and owner at De La Selva I/S

Lars Falck

Owner, Baby Factory Recording Studio

Michael Agerkvist Petersen

Expert within Medical Device Software development, IEC 62304, IEC/TR 80002, ISO 14971, GPSV etc.

Kristian Løvenholdt

Manager Safety & Security, Facilities & Infrastructure hos Recall

Gary Hayes

Senior Consultant at Visma Consulting

Jesper Juel

Chef for Styring og Ressourcer, Odense Kommune, Børn og Ungeforvaltningen

Rikke Hobolt

Local Trial Manager , LEADER_DK at Novo Nordisk A/S

Fini Thomsen
Toke Lambek Jacobsen

Production engineer at Duba-B8 A/S

Néte Aggerholm Gerlach

Teamleder for moderering og sms-ansvarlig at TV 2 DANMARK A/S

Louise Lai Wiinholt

Key Account Manager at eBay Classifieds Group

Dorte Maach

Department Head Group Communication Grundfos Holding A/S

Jesper Sønderris Pedersen
Ieva Līmeža

Energetic, hands-on and detail-oriented manager

Astrid la Cour Bennedsen

Go to market Manager at RB

Daniel Blum

Rektor Slotshaven Gymnasium, Gymnasieområdet ved EUC Nordvestsjælland, IT-chef, Strategisk Ledelse EUC Nordvestsjælland

Jean Sebastian Gravesen

Key account manager at AB Catering København

Brian Frode

Sponsorship Manager Action Cams at Garmin Nordic Denmark A/S

Mustafa Ali Mohammed

Architectural Draftsman(Teknisk Designer), Film director, Actor, Dietician,Trainer, Athlete

Søren Kjeldgaard Stenstrop

Regionsdirektør hos DEAS A/S

Gitte Lindorff Nielsen

QA PV Specialist- Audit, Quality Management System, Training

Ove Kamper

Project Manager at ÅF A/S

Terry DTM

★ ★ ★ ★ ★ Experienced Keynote Speaker | Self Esteem Architect ✔Helping Professionals be exceptional Speakers ✔

Satya Nadella
Ryan Hagedorn
Eric Day

Senior Security Engineer at Cleo

Alice Ching

Watch out for Wattam, coming to stores in December 2019!

Joseph Muruguru

Software Engineer at The New York Times

Josh Mandel-Brehm
Kelly Nairne
Amy Raucher

VP, Human Resources at AdTheorent

Hannah Brooks

SVP/GM, Global eCommerce Strategy & Insights, and CFO; GM of HIVE (Small Brand Innovation) at PepsiCo

Ian Lee

Python, BI, database, healthcare, media

Clarence Chio
Dennis Fogerty

Software Engineer at Bridgewater Associates

Claire Wu

Senior Software Engineer at Google

Kevin Ma

Staff Software Engineer at Google

Nathaniel Kennedy

Director eCommerce Merchandising at Giant Eagle

Sayali Kulkarni

Machine learning and data mining algorithms enthusiast

Anyu Zhang
Bhavani Ranjani
Yasmin W.
Looking for colleagues of Chris Shelby at Company Inc?