Steve Soechtig's Email & Phone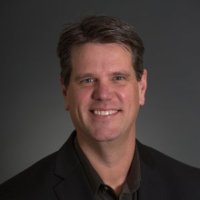 Steve Soechtig
Partner, Digital McKinsey @ McKinsey & Company
Steve Soechtig Contact Details
Partner, Digital McKinsey @ McKinsey & Company
Managing Director and Practice Leader, Digital and Customer Experience @ Deloitte Digital
Vice President @ CA Technologies
B.A. @ University of Michigan
Over twenty five years experience in definition, development, sales and delivery of digital solutions to the global Fortune 500. Fifteen years experience building, growing, motivating, and leading teams in these efforts. Specialties: Digital Experience Design, Digital Strategy, Mobile Application Development, Web Application Development, Cloud Computing, Data Loss Prevention, Contact Center Technology, Electronic Messaging Communication and Compliance, Solution
ContactOut is used by
76% of Fortune 500 companies
Similar Profiles to Steve Soechtig
John Jaroszeski

Regional Transportation Manager at Advisian

Kerri Celaya

Director of Inpatient Admissions at Princeton House Behavioral Health

Trevor Stephen Lewis, PHD, PE, FRSA
Roger A. Cregg

President & Chief Executive Officer at AV Homes, Inc.

Hamoon Hedayat

Group VP of Sales at Oracle Corp

Cullen Boyd

Global Account Manager at Heraeus Medical Components | Providing Innovative Solutions for Global Medical Devices

Gregory Sibilio

Vice President at Iron Cove Partners, LLC a Division of The Whitmore Group, Ltd.

Mark Lanzoni

Senior District Business Manager - Immunology

Heidi Hankins

Make your next career move mean something - visit our career page at calacademy.org/careers

Jordan Mallery

Customer Care Representative at Vibes

Ralf Hofmann

Executive Chef and Director of F&B at Highgate Hotels

Mary Beth Monzingo

Recruiter | Marketing/PR Consultant

Charlie Shook
Glenn L. Dalton

Managing Partner at RKD Group

Quang Nguyen

Senior Director - Marketing and Innovation Lead - Europe, Middle East, and Africa Health

Tony Dukes, MBA

EDI Section Lead - Eaton Corp Electrical Sector

William MacFarlane, P.E.

Senior Electrical Engineer seeking employment in the Pittsburgh Area

Ismael Cadjee

Director at Information Builders

Akram ELHENAWY

Global Key Accounts Manager - Caterpillar Microgrid Solutions at Caterpillar Inc.

Gerald Duran

CEO at RPM Strategic LLC: A Customer Acquisition Consultancy

Chuck Rockefeller

Partner and CEO at The Curry Rockefeller Group, LLC

Karen Kagoo

Product Operations Manager at Google

Matthew Ching

Marketing Manager, BlackRock

jan reynolds

Principal at The Preston Partnership

Billy Jackson Sr

sales agent at allstate and safeco and pprogresive

F.J. Wesner

Product Director at Preferred

Ali Asghary Karahroudy

College Director at ITT-Technical Institute

Tiffany Kuo, MPH

Health Systems Healthcare Manager with Expertise in Public Health | Open to Career Networking

Terry DTM

★ ★ ★ ★ ★ Experienced Keynote Speaker | Self Esteem Architect ✔Helping Professionals be exceptional Speakers ✔

Satya Nadella
Lonnie Yu

Data Engineer II at Policygenius Inc.

Dara Greaney

President at LED Light Expert

Aditya G.

Software Engineer at Ampersand

Mark Sandori

Director of Engineering at LinkedIn

Benjamin Solosy

Software Development Engineer In Test (SDET) at Instructure

Lauren Hubbard

Freelance Writer with publications including Harper's Bazaar, Town & Country, Fashionista, Allure, and The Klog

Ivo Dujmovic
Fion McCormack
Lynn Marks

Product Manager at Imperva + Co-Founder of DogLog

Devinder Ahuja
Helen Kim

Vice President, Product Operations of Product & Technology

Adam Blumenfeld
Kara Harding

VP, Consumer Insights & Analytics, The TJX Companies

Jamie Crespi

VP Marketing, Americas at Blis

Arron J.

1st class honours in BSc. Software Engineering.

Aliaksandr Zhukau

Cloud Infrastructure Engineer (Contractor) at Scotiabank

David Klein

Chief Financial Officer at Constellation Brands

Yasmin W.
Looking for colleagues of Chris Shelby at Company Inc?