Steve Rock's Email & Phone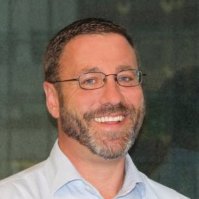 Steve Rock
Senior Recruiter - Hollister Technology @ Hollister, Inc
Steve Rock Contact Details
Account Executive @ Boston Business Journal
Recruiting Manager @ Robert Half International, Inc
@ Wachusett Regional High School
If you're looking for a new opportunity in the Boston area, please feel free to email me at [email protected] or call 617-654-0372.
Senior Recruiter - Hollister Technology @ Founded in 1988, Hollister Staffing is Boston's premier relationship-based staffing firm. Woman-owned and built around the unique company culture of client partnership, personal relationships and strong values (open communication, passion,
ContactOut is used by
76% of Fortune 500 companies
Similar Profiles to Steve Rock
Jenny Budwig

Director of Account Based Marketing at WebPT

Kellis Roberts
Christine Pascoe

Manager, Human Resources at Reynolds & Reynolds

Annette Wilson

Adviser Investment Advisory Committee and VC Council

Ziyad Baeshen

International Investments at Public Investment Fund (PIF)

Chris CFA
Richard Hoxie

Business Development Manager

Emma Buyers

Head Of Commercial Development at IEMA

Biff Massingill

Vice President - Lamb, Britt, Gilmer and Assoc.

Terry Persad

Logistics Manager at CERTAINTEED CEILINGS

Hadil Younes

Talent Acquisition Lead - Eastern Europe, Middle East and Africa at AbbVie

Dan Wisleder

Senior Software Engineer at onTargetjobs

Anders Hommerberg

Web Engineering Lead at Accedo.tv

Arman Roohi
Cristian Fernández

Senior Developer at Tymit | Associate Professor at Universidad Rey Juan Carlos

Ann CGMA

President, Non-Profit Accounting Solutions, LLC

Scott Richardson

Head of Trading at Optiver US

richard radomski

owner at Pest Control Equipment by Quality Spray

Franki Leung

Vice President - Finance & Operation at LVMH Fashion Group Pacific Limited

GALYA ILIEV

Director of Community at Sketch

Allan COSS

HSE Manager at Rod and Tubing Services ("RTS"​)

caylain Festherson

inventory control, stocker,forklift driver at Automation

zuraimi abdullah

Journalist at New Straits Times

Praba Thiagarajah
Melissa DeLuca

CEO / Career Coach / Leadership Facilitator / Ex-Google Executive

Philip Ardanuy

Chief Science Officer at INNOVIM

Jodi Baker

Marketing Communications Manager at Husqvarna

Artūras Makarovas

CEO at UAB Kovera (Mobile Devices Distributor)

Kim Vappie

Chief Experience Officer at Everwise

Tetsuto Okuda

President - Japan and VP - Japan Commercial Operations at Bio-Rad Laboratories

Terry DTM

★ ★ ★ ★ ★ Experienced Keynote Speaker | Self Esteem Architect ✔Helping Professionals be exceptional Speakers ✔

Emily Campbell

CMO and Executive Vice President at Berlin Packaging

Jeremy Katz

President & COO at D1 Capital Partners

Stephen Lin
Nam Le

Software Engineer & Web Developer

Wander Rutgers
Ayelet zamir

Senior Java Developer at Behalf

Kelvin Wing
Bhavik Patel
Dan Gilbert

Chief Operating Officer at Brava Home Inc.

Philbert Lin
Bill Blount

Chief Technology Officer at PayFlex, an Aetna company

Soo Hom
Michael Everall

Consulting Head of Security Operations and Data Protection Officer

Corinne Grillet

Chief Revenue Officer at xBrain, Conversational AI to Empower People

Eleanor Chang

Executive Director, Investments, Tencent Exploration Team

Tobias Peggs
Mike Horowitz

Product Management Leader and Strategist | B2B and B2C. Growing startups and established applications.

Steve Vincent

Director, People & Culture (HR) at MINDBODY, Inc.

Yasmin W.