Soroush Atarod's Email & Phone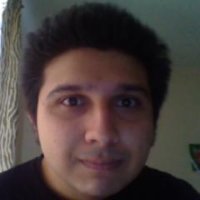 Soroush Atarod
Full Stack Engineer @ Zava
Soroush Atarod Contact Details
London, England Metropolitan Area
Full Stack Engineer @ Zava
DevOps Engineer @ Nigel Frank International
PHP Developer @ Nigel Frank International
Bachelor of Computer Science @ University of Wollongong
An entrepreneur & intrapreneur, with experience working in recruitment and gaming industry. Creative and passionate about new projects. Additionally, I have an interest in marketing. Please, do not contact me with regards to any programming positions.
PHP Developer & Front End Developer @ * Working on Laravel and Kohana framework . * Developed a responsive job board website.
ContactOut is used by recruiters at 76% of the Fortune 500 companies
Similar Profiles to Soroush Atarod
Stuart CIP-I

Vice President, Concept & Industry Intelligence at Little Caesars Pizza

Ubi Ukoh
Daniel Preziose

Process Manager HMR Foods

Erik Nilsen

Head of Strategic Partnerships and Business Development at Mailgun Technologies, Inc

Marjorie Dinnall, MBA,CRCR

Strategic Account Manager at Emdeon

Ian Hooley

Senior Business Analyst at McKinsey & Company

Don Dalrymple

Business Ventures and Executive Management

David Miller

Clinical Research Associate at United BioSource Corporation

JR Schamber

President at TDS Enterprises Inc.

Nia Stewart
Youngju Park
Aaron Neate

Experienced Plastic Engineer

Yuri Kolesnikov

Director of IT operations at Zenfolio, Inc

Upendra Shevade

Software Development Engineer at Amazon Web Services

Bret Foley

Project Manager, Automation at Essilor of America

Paul Iacovoni

Sales and Business Development at Atlantic Architectural Millwork

Kevin Ching

Senior C/C++ software engineer with extensive experience with software design and life cycle.

Ryan McKamie, CISSP

Senior Information Security Analyst – Executive and Risk Reporting at Visa

Greg Allen

President of First and Third

Swaminathan Padmanabhan

Director, Datascience @Freshworks

Abhijit Padhye

Pharmaceutical API/HPAPI Professional

Kumar Rajagopalan

Vice President - India Operations at DISYS (Ops at Chennai TRIL, NOIDA Candor IT park & Hyderbad, Ascendas Tech Park).

Shiva Sundar
Aanchal G.

Manager | Leadership Hiring | Epsilon India

Shivani Poddar

Research Assistant at Carnegie Mellon University

RAHUL SHETTY

Sales & Business Development✰ Key Account Management Leader☛ Driving Profitable Growth for Retail & Real Estate Sector

Chirag Bhalla

Software Development Engineer - II at Amazon

Dr. Dulluri

Practice Partner at Wipro Analytics Consulting | Decision Science | Quant

Abhishek Sharma
Rupesh Kumar

Director of Engineering at BigBasket | Hiring for an Engineering Manager to build our Android apps

Sridevi Chitturi
Dushyant.K. Tyagi

Vice President ( DSB & iKisan )

Mahender Singh

Building a loyalty platform at Expedia to unlock customer happiness

Naren Nanamadri

Senior Consultant | Strategy & Operations | Deloitte

Jayasree Kaveti

Software Development Engineer at Microsoft India

Jarod Knoten

Software Engineer / Photographer

Cory Ferrier

Software Engineer at Youtube

Cory Lucas

Software Architect at Kabbage, Inc

Skylar Vincent

Account Executive at SmartZip

Steven Polchinski, CPA

Portfolio Accountant at Starwood Capital Group

Ryan Casler

Entrepreneur and Android Developer

Manikanta Sanisetty

Sr iOS Dev at IBM Global Business Process Services

Mike Wan

Production Engineer at Susquehanna International Group, LLP (SIG)

Sumit Thakur

Software Engineer - Mobile at CBS Interactive

jane Rosenthal

CEO Founder Tribeca Productions/Tribeca Enterprisies; Tribeca FIlm Institiute/Tribeca Film Festival/Producer; Eko board

Grzegorz Pstrucha

iOS Engineer at Robinhood

Mohamed Sajid Basheer

Technical Test Lead at Infosys

Tianzhi Chen

Software Engineer at Bloomberg LP
Looking for colleagues of Chris Shelby at Company Inc?