Sophia Zeuner's Email & Phone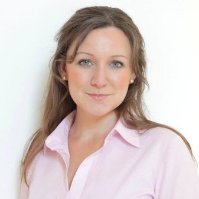 Sophia Zeuner
EA to Chief Investment Officer @ Hedge Fund
Sophia Zeuner Contact Details
London, Greater London, United Kingdom
EA to Chief Investment Officer @ Hedge Fund
Team Assistant @ IFM Investors
Associate- Financing Group @ The Omerta Group
EA to Chief Investment Officer @ From July 2014 to Present (1 year 6 months) Team Assistant @ From November 2013 to April 2014 (6 months) London, United KingdomAssociate- Financing Group @ The Omerta Group is a market leader in Executive Search and Competitor Intelligence Services to Investment Banks, Hedge Funds, Investment Managers and Private Equity firms.
ContactOut is used by recruiters at 30% of the Fortune 500 companies
Similar Profiles to Sophia Zeuner
Anupa Chand

Payroll Specialist at The Law Society of Upper Canada

Justine Zwicker
Virginie Fortin

Directrice - affaires juridiques EBC Inc. / candidate EMBA McGill HEC Montréal

trent fulton
Louis Titley

President and CEO at Wine Cellar Solutions

Er. Rahul Gupta
Nancy Won

Senior Fashion Features Editor at Flare Magazine

Michael Bachert

President, Target Internet Development Corporation

Rob De Aguiar

Production Supervisor at Mondelēz International

André St-Germain

Senior Java EE Developer AGL project

Sam Gu

Product Expert at Future Shop

Kosta Firsov

Principal Architect at IHS

Spenser Chapple

Yoga Educator, Videographer, CEO The Clarity Centre, Founder One Red Lipstick

Jeff MacPherson
Danny Stefiuk

Foreman at Ames Construction Canada ULC

Zach Khazzam

VP Sales at Riteway Freight Systems

Blaine Sorensen

Automation Engineer at Merlin Plastics Alberta

Rene Brandon

at BRANDON CAPITAL CORPORATION.

Grant Feddema

Supervisor - Joint Ventures at Lightstream Resources Ltd.

Karen Massett

Development Officer at St. Thomas More College, University of Saskatchewan

Gavin Pitchford

CEO & Founder at Delta Management

Nicolas Chapuis

Ambassadeur de l'Union Européenne en Chine

Daniel Labre

National Product and Marketing Communications Manager at Chrysler Canada

Irene Dines

Resource Manager, Eastern Medical Services, Canadian Blood Services 32 yrs of service

Dino Fortunato

produce specialist at dominion citrus

Brad Moes

Account Manager at Rockwell Automation

Peter Sadek

Owner/Pharmacist at Mapleview Medical Pharmacy

Joe Bartling

Senior Data Scientist, Insights and Analytics Manager at Hallmark Cards, Inc.

Reagan Bryson

Merchandise Manager at Costco Wholesale

Suzy Batista

Experienced Office/Project Manager

Kanwal Rekhi

MD, Inventus Capital Partners

Cindy McGregor

Senior Talent Acquisition Consultant

Michael McEuen

Director of Marketing at Mixmax

Kelly Hines

Global Director - Executive Talent Acquisition at Whirlpool Corporation

Sairav Parab

Senior Software Engineer at Apple Inc.

Ken Denman

Board Member - Venture Partner

John Upperman

Vice President Procurement at Thermo Fisher Scientific

Angel Gutierrez

Staff DevOps Engineer at MZ (Machine Zone)

Gemma Kubat

Senior Vice President Supply Chain Engineering and Activation at Target

Jordan Bass

Head of eCommerce (Senior Director), eCommerce at The Wonderful Company

Sivan Bercovici
Joe Szala

SVP, Retail Business Development at Aimia Inc

Blake Irvine

Manager, Data Engineering & Analytics at Netflix

Jon Mills

Partners / Channels @ GitHub

David Kelso

CEO and Co-Founder at Beyond Pricing

Tryna Nguyen

Technical Recruiter at Eliassen Group

Zheng Sun
Noah Lichtenstein
Terry DTM

★ ★ ★ ★ ★ Experienced Keynote Speaker | Self Esteem Architect ✔Helping Professionals be exceptional Speakers ✔

Yasmin W.