Shikhar Bhushan's Email & Phone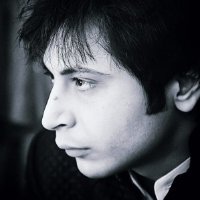 Shikhar Bhushan
Software Engineer @ Facebook
Shikhar Bhushan Contact Details
Software Engineer @ Facebook
Software Engineer @ Confluent
Software Engineer @ Heap Inc.
B.A., LL.B. @ Symbiosis Law College
Senior Software Engineer @ search infra From July 2012 to Present (3 years 6 months) Financial Software Developer @ fixed income electronic trading team. python bindings, clearing infrastructure, client enablements. From May 2010 to May 2012 (2 years 1 month) London, United KingdomSoftware Engineer @ J2EE webapp development and maintenance, agile environment From January 2010 to April
ContactOut is used by recruiters at 76% of the Fortune 500 companies
Similar Profiles to Shikhar Bhushan
Edgard Duque

Growth Accelerator Manager Americas at TheVentureCity

Oscar Argüelles
Jose Betancur

Chief Innovation Officer at Intergrupo

Natalia Marquez Vasquez
Sahir Plata
Adriana Ucros Garrido

Consultora PNUD - Coordinadora Agenda minero-ambiental

Daniel Hoyos

Software and Web Developer

Nicolás Díez
Carlos B.

Gerente Recursos Humanos Business Partner en Bavaria - Colombia

Fabio A. Gomez S.

Senior Procurement Professional (Purchasing & Logistics Coordinator) for Drilling & Completion Dept.

Alvaro Posada

Chief Financial Officer en DDB

Daisy Su
Vincent Djen

Fashion innovator, Director at Cheng Kung Garment, Cofounder at Fashionex, President of local Entrepreueurs Org.

Songnian Zhou

Senior Product Manager, Industrial Cloud at Tencent | ex-VC, IBMer, Kellogg MBA

Zenan Meng
Alberto Tosco

Director of CEO Office at Ferretti Group

Jonjon Xu

Senior Sales Manager at SHENZHEN AEE TECHNOLOGY CO.,LTD

zhaohu lin

principal associate at Roche

Jonathan Jones

PR/Product Manager at IGG

Sandy Jin

Marketing director of Tencent Sports

Allan Sun

Deutz (Shanghai) Co.,Ltd - Director Sales China

Tina Huang
Kpehe MSSE
Stacey Colado

Chief Operating Officer at Meridien Research

Matt Laverty

Creative Director/UX Professional/Animator/Illustrator

Lloyd Lee

Associate Software Engineer at Medtronic

Aron Persing
Jeff Cannon

Coveris Performance System Manager

Eben Hamilton

District Manager at Graham Group (Construction)

Ben Levy

Software Engineer at Pivotal Labs

Jessica Ip
Kimberly Hogendoorn

Director of Global Recruitment at SOTI

Lesley Bernardi

Lead Event Sales Manager at Montecito Restaurant

Christopher Ngan

Data Science and Engineering

John Matthews

Vice President Purchasing Volvo Construction Equipment

Peter Hinssen

Co-founder & Partner at nexxworks

Rob Kranenburg

Jury Member at IOT Solutions World Congress

Juan Villegas
Tom Dilliën
Sven Ghyselinck

Managing Director at Libert Paints

Patrick Van der Veken

HP-UX expert - UNIX system engineer at NRB

Bart Caerlens

Expert in implementing new technology solutions | Project Lead DEARhealth Belgium | Managing Director, Senior Consultant @AGILIS

Gerald Meese
Kaat Vanseer

Freelance Data Miner at De Cijferij

Mateusz Maj

Entrepreneur, Product Manager (12 yrs), Actuary, PhD Math & Economics #Mobility #Insurtech #SocialAI #ElectricVehicles

Nicolas Spindelböck

Multilingual HR firefighter specialised in talent, leadership and organisation development & recruitment branding

Brian Johnson

President, Europe & Asia Pacific at Valtris Specialty Chemicals

Marcel Eschauzier

SAP EAM PM CS SD MM QM senior consultant contractor freelance
Looking for colleagues of Chris Shelby at Company Inc?