Shad DevOps's Email & Phone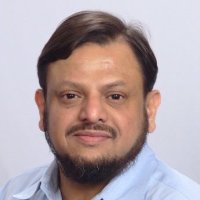 Shad DevOps
Senior Technical Program Manager / Software Release Manager - EUC @ VMware
Shad DevOps Contact Details
Senior Technical Program Manager / Software Release Manager - EUC @ VMware
Technical Project Manager/Scrum Master/Kanban Coach with emphasis on DevOps @
Senior Technical Program Manager/Software Release Manager, Cloud Volumes (Consultant) @ VMware
Stanford Innovation and Entrepreneurship Certificate - Emphasis in Leadership @ Stanford University
I am a high-spirited team player who thrives in challenging and dynamic environments - opportunity to use my experience, creativity & skills to deliver effective solutions. I am proud to have consistently saved my employers money, time & resources by innovating & improving both engineering processes and the support infrastructure. My refinements have enhanced my departments' productivity
ContactOut is used by recruiters at 30% of the Fortune 500 companies
Similar Profiles to Shad DevOps
Lee Austin

Business Development Director (Communications Division) at Acal/BFI Optilas

Melissa King
Madhavi Dadi
Lynnae Baker

Seeking New Opportunities - Marketing, Web Development, Design, User Experience & Creative Entrepreneurship

Charles Timmons

Sr. Process Control Engineer at CITGO Petroleum

Steph Carter

HR Business Parter at Sanlam

Ed Schwalenberg

Product Manager at Google

Supriya Joshi

Senior Software Developer at Accenutre

Rudie Adlam

Director at Adlam Engineering (Pty)Ltd

M Whitton
Niels Linden

Head of Solar at Statkraft Markets B.V.

Will MBA

Area Director Sales and Account Management at Kaiser Permanente

Michael Meloni

Emergency Department Medical Director at Schumacher Clinical Partners

Cindi Allard

Business Office Manager at Conroe Surgery Center

Anil PMP

Senior Programme Manager at Emerald Automotive (a Geely Group company)

Dimitrios Topalidis
Alvin Nagoor
Leonie Kortleve

Commercieel Directeur Riedel BV

Tino Valentino
Renzo Salazar

Finishing Business Unit Manager at Avery Dennison Label and Packaging Materials

Braden Neff

Vice President at Goldman Sachs

Jey Surier

Sr. Staff FAE at Aquantia

stephen young

Sr. Director - Revenue Managment at Hawaiian Airlines

Srivatsan Jayaraman

Senior Engineering Manager at Skyworks Solutions, Inc.

Paresh Morjaria

Co-founder/CEO at EyeSpy247 and Pingmee (both part of Defuturo Ltd)

Jens Andersson

Managing intellectual assets at Chr. Hansen A/S

Igaal Azran

Global Demand Manager - Dow Water Solutions at The Dow Chemical Company

Jerry Ernst

President/CEO at Horizon Community Bank

Willy Vega

Vice President, Americas Marketing at Pure Storage

Derrek Pulliam

Library Sales Manager at Sage Publications

Terry DTM

★ ★ ★ ★ ★ Experienced Keynote Speaker | Self Esteem Architect ✔Helping Professionals be exceptional Speakers ✔

Kirk Fuemmeler

Information Technology Lead at Precision Planting

Brian Spry

Software Engineer at Axoni

Alex DeJarnatt

Director of Engineering at HYPE

Benjamin Woodrum

Director, DevOps Engineering at Fuze

Tathagata Chakraborty

Security Operations Engineer at Shape Security

LISA KING

Manager, Data Management at Syneos Health (Previously INC Research/inVentiv Health)

Jabari Hunt

Senior Software Engineer With 19+ Years Of Development Experience

Mohsen Akbari

Senior Software Engineer (VP) at Goldman Sachs

Peter Howard

President and CEO at Realtime Robotics, Inc.

Ralph Osterhout

CEO at Osterhout Design Group

Zheng Wang

Software Engineer, Facebook Reality Labs

Kai Wang

Engineering Manager at Disney Streaming Services

Anthony Nitsos

COO/CFO for SaaS companies

Ethan Jennings

Software Engineer at Oculus (Facebook)

Jan Go

Senior .NET Software Engineer / Full Stack Developer / Consultant

Nathan Lande

Sr. Data Science Manager @ Twitter

Deborah S.

Lead Product UI/UX Designer, UI/UX Developer, Hybrid Designer

Pete Andreski

Vice President of Finance - Controller

Yasmin W.
Looking for colleagues of Chris Shelby at Company Inc?