Scott Hillstrom's Email & Phone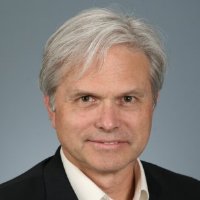 Scott Hillstrom
Chairman and Co-Founder @ The HealthStore Foundation
Scott Hillstrom Contact Details
Greater Minneapolis-St. Paul Area
Chairman and Co-Founder @ The HealthStore Foundation
Mr. Hillstrom is a semi-retired attorney practicing with a small number of longstanding clients. After practicing law as Managing Partner of Hillstrom & Bale, Ltd., in the 1980s, he became co-founder and Managing Director of US-based Rehab One, Inc., a multi-state network of hospital-based medical clinics in the 1990s. Since then, he has served on various boards,
ContactOut is used by
76% of Fortune 500 companies
Similar Profiles to Scott Hillstrom
Elizabeth Plecha, NCIDQ

Interior Designer at Aria Group Architects, Inc.

Marcelline Venegas

Experienced Purchasing Professional

Cliffton Brogdon Sr.
Maria Jessup

Senior Manager, Global Sourcing at Hanesbrands Inc.

Marty Marino
Bryan Melendez

Associate Media Manager - Paid Social at 360i

Heather Davidson

Project Manager at Corvus Construction

Matthew Osekowski

Firm Director at Deloitte, National Sales Leader Consulting, Sales Operations Leader

Maryjane Bellock

Senior Business Analyst, PMP

Justin Greenwalt

Enterprise Account Executive at Propeller Aero

timothy fahy

Director of Sales, Americas - Google Travel

Richard Ranieri

Strategy & Operations Consultant, Finance, Federal Sector, Defense

Bridget Dolan

Student Pharmacist Candidate Class of 2016; Chicago College of Pharmacy, Midwestern University

Doug McCoy

Outside Sales at Ferguson Enterprises

Alex Chirivas

Account Executive at DataGraphic

Frido Mossel
Brian Rhodes
Jenna Shiner

Associate Licensing Manager, Hardlines - Live Action/Entertainment at Disney Consumer Products

Jeffery S. Flagg, MD, DDS

Attending Plastic Surgeon at Sono Bello

Lisa Ward-Noujaim

Solution Engineer Partnering with Companies to Solve Business Challenges through Technology

Radhika Inguva

Software Engineer at Motor Vehicle Software Corporation (MVSC)

Brenda Zapata
Brian White
Shehani G.

Recruiter/Talent Acquisition Specialist with an active security clearance.

Sean Sandoloski

Associate Counsel to the President

MacRae Robinson

Legal Associate, General Counsel at Credit Suisse

Anne Skaggs

Tapestry Consultant at Nordic Consulting Partners, Inc.

Terry DTM

★ ★ ★ ★ ★ Experienced Keynote Speaker | Self Esteem Architect ✔Helping Professionals be exceptional Speakers ✔

Melvin Biamont

Lead developer Android chez Be-Bound®

Margerie Petit

Chief Marketing Officer and Communication GUERLAIN

Paul-Guillaume Déjardin

Développeur chez Xebia France

Christopher Montoya

CEO & Co-Founder chez UPCYCLI

Robert Vežnaver
Thomas W.

Freelance ; Data Engineer

Alexis Legrand

Chargé de missions marketing & commerciales - Klee group

Adrien Guéret

Front-End Developer at OpenClassrooms

Thomas Avril
Alexandre Clement

Software Developer at ABBD

Frederic Bastien

CEO of Mnubo and VP Cloud, IoT & AI Product Management at AspenTech

Ivan Rodriguez

Software Engineer at Google

Fatima Remtullah
Bijal Gandhi

Talent Acquisition Specialist at Maple Leaf Foods

Afshin Mousavian

Director of Partnerships at Demac Media

Michael Hyatt

Co-founder of Bluecat, Investor & Keynote Speaker

Arek Sredzki

Autonomous Controls Engineer, Path/Motion Planning at NIO

Anthony Ramirez

Web Developer at Perle Systems that works like everyone but can code like no one

Yasmin W.