Samantha Elfland's Email & Phone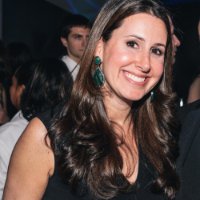 Samantha Elfland
Manager, Ad Sales Marketing NBC News @ NBCUniversal, Inc.
Samantha Elfland Contact Details
Greater New York City Area
Manager, Ad Sales Marketing NBC News @ NBCUniversal, Inc.
Ad Sales Marketing Manager @ TVGuide.com
Assistant Manager Cartoon Network and Adult Swim Promotions @ Turner Broadcasting
Manager, Ad Sales Marketing NBC News @ From July 2012 to Present (3 years 6 months) Ad Sales Marketing Manager @ From June 2011 to February 2012 (9 months) Assistant Manager Cartoon Network and Adult Swim Promotions @ From May 2009 to June 2011 (2 years 2 months) Coordinator Cartoon Network and Adult Swim Promotions @ From
ContactOut is used by
76% of Fortune 500 companies
Similar Profiles to Samantha Elfland
Patrick Gagnon

Marketing & Project Manager at iMotion Security

Pierre Bergevin

Managing Partner at Brookfield Financial

Grant Murray

Senior Vice President, Sales - Concord Pacific Developments Inc.

Andrew Amos

Business Development Manager at Ellipsis Digital

Sally Fawzi, PMP

Project Manager at Dream Unlimited

Tim Lewis

Toronto Raptors / Raptors 905

Simon Hartle
Mohammad PMP®

Head of Research || Principal Machine Learning Scientist

Brad Edgerly
Leanne Colby

VP of Human Resources at Proform Concrete Services Inc.

Didier Cojan, Ing.

Senior Manager, Locomotive Maintenance & Servicing at VIA Rail Canada

Matt Marcovitch

Director, Insights & Analytics at CIBC

Jo-Annie Tétreault

Directrice de comptes chez Réservoir

Roxane Trudeau

Représentante des communications et du marketing pour l'Armée du Salut

Anjali Caillat

Directrice Développement des Affaires au Centre Phi

Jean-Daniel Gagne

Marketing Advisor - Customer knowledge, strategy and vision - Hydro-Quebec

Nicholas Henry

Co-founder and Business Application Developer at CivilCode Inc; Co-founder and Host of Montreal Elixir

Paul Groleau

Product Development and Sales Manager at Fox 40 International Inc

Percy CPA

Vice President Finance Sunwing Travel Group

Aida Hakirevic

Director at Guidehouse (formerly Navigant)

Melissa Se

Ghostwriter at The Writing Genie

Fred Down

Owner, F & M Down Software

Jeff Greco

Entrepreneur, teacher, coder, and digital marketing professional.

Anuj Chaudhry

Director, Digital Marketing | MBA candidate

Danny Zuccaro

Sr IT Manager at TD Securities, Calypso Support Manager

Lance Nakamura

IT Incident Manager & IT Operations Lead for Crescent Point Energy & Edgetech Computing Inc.

Kris Covino
Rob Clarke

International Business Development Director Canada at Lynden International

Omar Masud, CFA, MFin

Management Associate, Treasury & Balance Sheet Management at TD

Pete Perlegos

Software Engineer, Tenor at Google

Ashley Kechter

SVP | CMO - GM | Merchandising | Inventory Management | Supply Chain | Production

Karl Redenbach

Co-Founder and CEO LiveTiles

Frank Sinton

President and Founder at Beachfront Media

Digvijay Lamba
Kenneth Roy
Taylor Lorenz

Tech and Culture Reporter at The Daily Beast

Minhui Gu

Senior Software Engineer at Bloomberg LP

Anne Frisbie

SVP & GM, Global Brand & Programmatic @InMobi

Joe DeCosmo

Chief Analytics Officer at Enova International

Eduardo Cornejo

Global Head of Procurement - Indirect Services at Bacardi

Johanna Anchundia

Executive Recruiter at Heidrick & Struggles

Meruzhan Danielyan
John Pasvankias

Senior Director, Sales Strategy and Operations at Adaptive Insights

David Castellanos

Sr. Customer Success Manager at Apollo.io

Valen Tong

Chief Financial Officer at ipsy

Dan Emmerich

Director/Owner at TECHPRODUCT DEVELOPMENT & SOURCING CONSULTANTS

Todd Grossman

CEO - Americas at Talkwalker Inc.

Terry DTM

★ ★ ★ ★ ★ Experienced Keynote Speaker | Self Esteem Architect ✔Helping Professionals be exceptional Speakers ✔

Yasmin W.