Ruben Criado's Email & Phone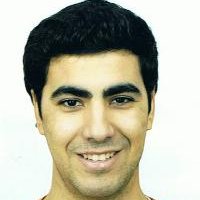 Ruben Criado
Software Developer @ Avanti Communications
Ruben Criado Contact Details
London, Greater London, United Kingdom
Software Developer @ Avanti Communications
Mobile Developer @ Imagine Mobile
Internship Network Engineer @ ARCA Information Technologies
Telecommunications Technical Engineering, Specialized Telematic @ Universidad Politécnica de Madrid
I am a reliable worker with experience in developing mobile applications for iOS and Android platforms. I have a particular interest in iOS development, welcome new challenges, and respond to these with initiative and enthusiasm to learn. I am a strong and committed team player.
Software Developer @ Developing and maintaining mobile applications both iOS and Android Responsible
ContactOut is used by recruiters at 76% of the Fortune 500 companies
Similar Profiles to Ruben Criado
Looking for colleagues of Chris Shelby at Company Inc?