Ross Grier's Email & Phone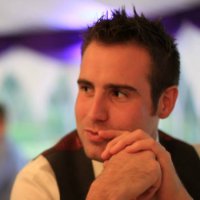 Ross Grier
Business Analyst @ MOUCHEL plc.
Ross Grier Contact Details
Passionate about small business, startup incubation and the advancement of UK renewable energy Experienced in: Development, Deal Brokering, Project and Programme Delivery, Private Equity, Due Diligence across Solar, Biomass, LED and other renewable technologies. Currently involved in advancing a number of renewable energy startups and established businesses.
Principal, UK @ From November 2013 to Present (2 years 2
ContactOut is used by
76% of Fortune 500 companies
Similar Profiles to Ross Grier
Wendy Boswell

Developer Relations Program Manager at Intel Corporation

Scott Mustric, CPA, MAcc

Senior Financial Analyst at Alliance Data

Kyle Voelz

Advanced Financial Consultants

Rachelle Druffel

Senior Recruiter at Paycor

Scott Cote

Rig Manager at Transocean

Ainsley Pierce

Talent Acquisition Manager at OneSource Virtual

Mark Hiegel

President and Chief Executive Officer of the Scottsdale Area Chamber of Commerce

Tim Bottomly
Angelo Angelico

President at Double A Property Locating Services, Inc.

Bill Westbrook

Founder / CEO at Scrubblade Inc.

Mary Awosika

Strategic Planner, Business Developer and Operations Manager

Bill Stinchcomb, ASQ Fellow

IT Quality Systems Consultant

Rick Graham

Manufacturing Manager at Hunting Energy Services

Dean Swift

Director of Global Sales at Envirofit International

Billy Goldsmith

President at Mail Solutions, LLC

Murad Hamdallah, PE, SE, GGP, LEED AP BD+C
Stefanie Woodrow

Healthcare Operations Consultant

Stephanie (Sandilla) Capouch

Social Media Manager at WP Engine

Scott Melligan, MA, CHS-I

Professor of Homeland Security and Emergency Management

Tony Yadegari

Regional Sales Manager-Western Region at China Telecom Americas

Andy Bjork

Chief Sales Officer at Ivystone Group LLC

Doug Calnek

Business Transformation Leader

Jacqueline S. Gold

Managing Editor/Senior Analyst, Thought Leadership

Cassandra Palmeri

CEO at Twelve and Manhattan

Faith Wheeler

Creator of Jaded Palate Productions

Wally Rodriguez

Recruiter at Alta Hospitals System, LLC ❤️ Everything Recruiting & Human Resources!

Lindsey McAdory, MBA, PMP

Project Consultant at Blue Cross and Blue Shield of Alabama

Travis Woudstra

Sales Director at WOW! Internet, Cable & Phone

Terry DTM

★ ★ ★ ★ ★ Experienced Keynote Speaker | Self Esteem Architect ✔Helping Professionals be exceptional Speakers ✔

Satya Nadella
Chris Holden

CEO at Envision Healthcare

Arnie Sriskandarajah

Shaping our Built Environment

James Lim

Senior Web Engineer at Nordstromrack.com | HauteLook, a Nordstrom Company

Matt Cuthbertson

Director Of Ecommerce at Road Runner Sports

Srikanth Pagadala

AI Engineer | Software Consultant

Sharvan Selvam

Head of Unsecured Personal Loans at Zopa

Michelle Fernandez

Head of Marketing, Home Entertainment, LG Electronics

Andrew Rains

Chief Commercial Officer at automotiveMastermind

Daniel L.

Founder & CEO at just.capital

Peter Selby
David Tesoro

Architect - Digital Cyber Security - Google Cloud Platform(Contractor) @ Lloyds Banking Group

Jasmine Huynh

Software Engineer at Google

Henry Qi

Senior Software Engineer at Tableau Software

Kate Rudolph

Engineering Manager at Welkin Health

Ilya Mekeda

Polyglot leading projects in cyber-security

Michelle T.

Software Engineer at Google

Aaron Lahey

Software Developer at 8th Light

Yasmin W.
Looking for colleagues of Chris Shelby at Company Inc?