Rodolfo Torres's Email & Phone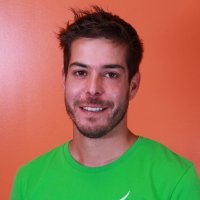 Rodolfo Torres
Software Engineer Lead @ Hudl
Rodolfo Torres Contact Details
London, Greater London, United Kingdom
Software Engineer Lead @ Hudl
Technical Lead, Scrum Master @ Simplifydigital
Technical Lead - Senior Consultant @ Novabase
Xamarin Certified Mobile Developer, Computer Software and Media Applications @ Xamarin University
Full stack software engineer and currently in love with javascript. I have been leading technical teams since 2010 and this is something I'm passionated about. If you add technology into the mix it makes the perfect match. I love technology and I'm always ready to learn new things everyday. I truly believe in leading by example and
ContactOut is used by recruiters at 76% of the Fortune 500 companies
Similar Profiles to Rodolfo Torres
Todd Hecht

Partner- Recruiting Manager Client Delivery

Maja Lukic

Business and Process Improvement Director at Caesars Entertainment Corporation

Meryl Hershey Beck

Client Success Specialist - Helping practitioners have more success with EVERY client!

Mike Gazzillo

Security Consultant at Network & Security Technologies

Jane Bailey

Sales Representative REALTOR- ASSOCIATE at Weichert Realtors

Vale Farrar

20 yrs digital & product marketing | product management | sales enablement | SEO | FB & INSTA content strategy | MBA

Ariel Dybner

Partner at Dybner & Dybner and Senior VP, General Counsel and Corporate Secretary at Educational Housing Services

Charles Rutledge

Marketing and Business Development Executive Who Brings New Ideas to Life

Dan DiMaria
Kevin Scola

Director of Sales, New Business at Forrester Research

Brandon Sandler

SBA Business Development Officer at Wells Fargo

Jessica Spaulding Thompson

Public Relations | Marketing Campaigns & Strategy | Branding

Phillip Moreno
Robyn (Loesche) Valenzuela

Associate Director at Verizon Wireless- Delivering the Promise of the Digital World

David Olive
Rachel D. Hutchings, MA

Corporate & Government Relations Manager

Julie St. Clair

Producer, Director, Editor - Video & Photography

Jay Geistlinger

IT Director at Rantoul Foods

Chris Reid

Director, Publishing and Product Development at AAAS

Jerson Calderon

Director Vertical Markets - CommScope Enterprise at CommScope

Erin Price

Global Commodity Manager at Dell

Trisha Tiernay-Rohn

Regional Account Executive at FCA Fleet

W. Mark Smith

ERISA, Employee Benefits, and Retirement Products and Services Attorney

Cecil Smyth

Strategic Account Executive

Robert Asmo
Lylove Studio
RONALD GASTON

Franchise Business Consultant at Circle K

Doug Van Wingerden

Senior Vice President at Insight Sourcing Group

Eugene Kozlov

Real Estate Consultant at HomeSmart

Alex Biagioli

Senior Executive Vice President at A10 Capital

Terry DTM

★ ★ ★ ★ ★ Experienced Keynote Speaker | Self Esteem Architect ✔Helping Professionals be exceptional Speakers ✔

Satya Nadella
Kelly Santiago

Software Development Engineer In Test at HBO

Stefan Ries

CHRO at SAP, partner to the business, promoter of talent and technology, passionate leader and sports enthusiast

Maarten Jager

Chief Financial Officer and Executive Vice President at PriceSmart

Jim Sabia

Chief Marketing Officer at Constellation Brands

Edward Bush
Joseph Dessey
Steve Oliver
Will Lin

VP, Consumer Marketing at RentPath

Aditya Srivastava

Executive Vice President and Chief Technology Officer at Cenergistic

Patrick Sheahan

CEO, President Infosoft Group LLC dba LocalJobNetwork.com

Jules Olleon

Backend engineer, data whisperer, startup addict.

Sim D.

Director, Talent Acquisition at Visa

Archie Norman

Business, retail , government

Danny Bruggen
Heather Gorman

VP of Marketing and Global Support at TUMI

Stephen Murby
Lauren Tynan

Managing Supervisor at Cooney Waters Unlimited

Yasmin W.
Looking for colleagues of Chris Shelby at Company Inc?