Richard Sven Shelgren's Email & Phone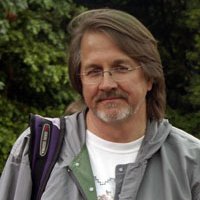 Richard Sven Shelgren
Owner & Executive Producer @ RCR Inc.
Richard Sven Shelgren Contact Details
Exec producer @ RINGER.tv
Executive Producer @ Wildflower Films
B.A., American Studies and Film @ Haverford College
As an executive and line producer, Sven brings a monumental cache of industry and living experience to bear on all his projects, with honesty, integrity, and the highest production values. His first job was for Feature Systems in NY, a lighting and grip company. In 1979, he became staff coordinator for Johnston Films, soon executive producing for
ContactOut is used by
76% of Fortune 500 companies
Similar Profiles to Richard Sven Shelgren
Daniela Mela

Technician Demonstrator - Graphic Designer - Web Developer - Technical support Advisor

Garry Marsh

Non Executive Director at Lafferty Ltd.

Rachel Heller

Head of Buying & Planning - Shoes

Katie Smith

In-house Trade Mark Attorney

Camilla Hasler

Offering Rapid Consumer Goods Spend Report Data to improve business with Nielsen. Think BIG, Know Market,Grow BETTER

Tom Moore IEng MICE

Senior Site Agent at BAM Nuttall Ltd

Ilyas Malik

Global Projects Manager at Eaton

Tom Cadwaladr
Rumbi Pfende

Marketing & BD Consultant at DropIt Shopping

Tim Kimber

Head of Facilities Management (Soft Services) & Health & Safety EMEA at AIG

James Hawkins

Founder / President at NAPSR, National Association Of Powered Skateboard Racing

Ana Cecilia Velasco

Executive Vice President Operations at Mango's Tropical Cafe, Inc

Andrew Johnson

International Admissions Manager at Bridge

Hitesh Sharma

Regional Manager - Sales & Market Development at Oracle America Inc

Chad Daley

Regional Sales Manager, South Central U.S. at Soluble Systems LLC

Brian Solomon, CFA

Equity Research Analyst at T. Rowe Price

Roberta Lane

Chief Financial Officer at The Lyric Opera of Chicago

Tony Averbeck

Vice President of Business Development at SubjectWell

Frank Torres

TechB2B Video Leader at Google

Aaron Reynolds

Purchasing Coordinator at Point S Tire and Auto Service

Ekaterina Ungefug

Project Coordinator at Acclaro

Matt Moll
Jay Whitt

Field Sales Manager at Alliqua, Inc.

Chris Brumagin

Salesforce.com Data/Business Analyst/Certified SFDC Administrator

William-Michael Cooper

Director of Contemporary South

Damian Ryan

Partner with Mediaventura and Chairman of GADM

Mark Jacobs

Director, Mdina International Ltd

Steven Pritchard

Sales Director at Bradburys & Son

Shaun Hobson

Senior Business Director Graphic Solutions at Avery Dennison Materials Group

Terry DTM

★ ★ ★ ★ ★ Experienced Keynote Speaker | Self Esteem Architect ✔Helping Professionals be exceptional Speakers ✔

David Beeson

Systems Engineer at Getco LLC

Robert Russo
Tejas Sundaresan
Pavel Butenko
Jonathan Strother
Adeyemi Arogunmati
Hardik D.

Software Developer/Java-JEE

Laurent Tremeau
Michelle Hamilton

HR Director - Western Europe at Kimberly-Clark

Ravi Chopra
Richard FACP

Hematologist-Medical Oncologist at Texas Oncology

Anish Meerasahib
Zachary Venegas

CEO of Helix TCS, the leading critical infrastructure services platform for the legal cannabis industry.

Rex Manseau

Sr. Director, Global Sales, Nutanix Frame at Nutanix

Nicolas Merinian

Ingénieur d'Études et de Développement chez Sfeir

Matt Cunliffe

Head of Marketing | Acquisition | Digital | Growth

Li Chen

Software Engineer at Publicis Media

Dilip Maher

Recruitment Manager - UK Operations, Services & Technology at HSBC

Yasmin W.
Looking for colleagues of Chris Shelby at Company Inc?