Reynold Wu's Email & Phone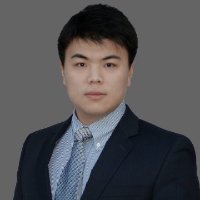 Reynold Wu
COO @ Shinect
Reynold Wu Contact Details
COO @ Shinect
Entrepreneur Development Program Coordinator @ HYSTA (Hua Yuan Science and Technology Association)
Master of Engineering (M.Eng.), Electrical Engineering & Telecommunication @ New York University
COO @ COO of Shinect, and co-founder of Shinect Accelerator. Shinect (pronounced as shine-nect) is a non-profit entrepreneurial community with a referral-only membership base. We have 800+ elite members, among which 150+ are full time entrepreneurs. In SHINECT, we SHare, INspire and ConNECT. Shinect Accelerator (http://accelerator.shinect.com) is a cross-border accelerator/incubator that helps startup teams enter China's rising
ContactOut is used by
76% of Fortune 500 companies
Similar Profiles to Reynold Wu
Dr Linnane

Postdoctoral Fellow at Lero Centre

Jane Prugh

Excellence in IT Leadership Talent | IT Executive Search | Technical Recruiter | Contract & Direct Hire

Tami Nelson

Director, Project Portfolio Management at A&E Television

Dan Marshall

Director/Instructor at Untapped Code Academy

Tessa Breuner

Vice President at SC Management Operations LLC

Derek Felderhoff

Director of People at ScaleFactor, Inc.

Nathan Sands

First Vice President, Loan Administration at Bayview Loan Servicing, LLC

Julie Mann

Network Development | Value Based Healthcare | Medicare | Anthem

Dr. Rob Kominiarek

Medical Director at Alpha Male Medical Institute

Ryan Regan

Executive Producer of 'OBJECTified' on FOX News & 'TMZ Live'

Erica Wray

Legal Director, Real Estate at Uber

David Chen

Investigative Reporter at The New York Times

Julia Wilhelm

Executive Vice President, Jones Lang LaSalle

Jagadish Bodavula

SAP Certified Senior FICO Consultant

Jean Miller (Verthein)

Sr. Technical Recruiter at Datum Software Inc.

George Commons, M.D.

Palo Alto Center For Plastic Surgery

Stacy Calvaruso

System Director of Patient Access Services at LCMC Health

Robin Chang

National Sales Manager at Bellagio

Carol Alonso, Ph.D.

Director Manufacturing Technical Services at Impax Laboratories

Patrick O'Dell

Marketing at Vans Syndicate

Jude Soundar

Executive Director, Health Information Technology at Social Security Administration

Joseph Bergalowski

Sales Consultant at EcoMark Solar

Tina Woita

Director of Learning, Development, & Enablement at Castlight Health

Hassan Zakeri

Software Developer at Microsoft

Leanne Tran

Consumer Marketing Manager at Scopely

Hannah Roos

Digital Marketing Director, LGBT Advocate, Social Entrepreneur

Kevin Powers

Enterprise Business Development Manager at EnerNOC

Anum Ganju

Chief People Officer at City Winery

Joe Haury

General Manager of Part Logistics at Mercedes-Benz USA

Mark Mentzer

Vice President, Strategic Partnerships at Mortara Instrument

Aleksi Tukiainen
Vincent Ho-Tin-Noé

Product at Wolt (we're hiring)

Brett MIOD
Rob Fox

Head of EMEA TA @ SC Johnson

Lucy Minton

Co-Founder & COO at Kitt - We're Hiring!

sara brown

Sales Manager "Reached Max. 30.000+ connections"

Patrick Heraldo

Technical Recruiter at Facebook

Amith Nirgunarthy
Marcus Lee

Helping organizations achieve observability

Scot House

Enterprise Apps Pre-Sales Consultant

Igor Lilic

Principal Tech Lead at ConsenSys

Michelle Carlos

Regional Talent Acquisition Specialist at Raymour & Flanigan

Greg Sterndale
Ranjith Viswanathan

Staff Software Engineer at Walmart eCommerce

Bryan Butler

CFO for Middle Market PE Owned Companies

David Wiener

Senior Director, Artificial Intelligence - CTO Team at Cisco

Mark Berven

President and Chief Operating Officer at Nationwide, leading P&C Insurance

Tom Biggins

Building Web, Mobile & Data Applications at Atlantis Technology & Atlantis Data Resources

Terry DTM

★ ★ ★ ★ ★ Experienced Keynote Speaker | Self Esteem Architect ✔Helping Professionals be exceptional Speakers ✔

Yasmin W.