Rene Sprunger's Email & Phone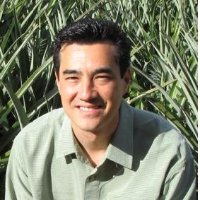 Rene Sprunger
Senior Technical Sales Specialist SIMULIA - WW VS Enablement @ Dassault Systèmes SIMULIA Corp.
Rene Sprunger Contact Details
Greater New York City Area
Senior Technical Sales Specialist SIMULIA - WW VS Enablement @ Dassault Systèmes SIMULIA Corp.
SIMULIA Senior Sales Representative - Enablement @ Dassault Systèmes SIMULIA Corp
Senior Business Development Sales Manager, Enablement @ Dassault Systemes Simulia Corp.
MS, Chemical Engineering @ University of Wisconsin-Madison
Professional sales/marketing executive with a combined 20 years of experience in sales, marketing, sales management and indirect channel strategy development as well as building strategic business relationships with major corporations, institutions, and suppliers.
Senior Technical Sales Specialist SIMULIA - WW VS Enablement @ From January 2015 to Present (1 year) Providence, Rhode Island AreaSIMULIA Senior Sales Representative -
ContactOut is used by
76% of Fortune 500 companies
Similar Profiles to Rene Sprunger
Rebecca Berry

HR Director : Executive coach : MBA : FCIPD

Tom Kingham

Director, Sales Engineering EMEA at Digital Realty

Frédéric Robles
Amit Putty

London Manager at Imperial Medical Staffing

Danielle Mulvey

Sales Manager at Worldwide Business Research (WBR)

Kelly Hedges

Account Manager at Williams Lea - TSO

Jantorn Jiambutr

Head of Growth at Layne and Founder at Wimmel Club

Anna Dingley

Director, International Business. SparkCognition | Artificial Intelligence | Machine Learning | IoT |NLP

Yulia Kharlova

Business Operations Manager, EMEA Enterprise Support at Amazon Web Services (AWS)

Christopher Sherliker

Co-founder and Partner, Silverman Sherliker LLP, Solicitors, specialising in Corporate, Commercial and IP/IT Law.

Nick O'Neil

Actively seeking new opportunities.

Gino Mbetse

Director, Perella Weinberg Partners

Richard Shaw

Operations Director at Mace Group

Steven Le Hellidu

Co-Founding Partner & Group Managing Consultant of The ISP Group

Guy Adams

BD Director, ObjectiveManager

Max Harper

Sales at Kepler Partners LLP

Andrew Crawley

Freelance Senior Designer & Art Director. StuffAndrewMade.com

Ivan Heard

Director - Forensic Data Analytics

Ben Cook

Head of Buying Menswear at Matalan

Neil McGowan

Making a Difference with Digital - Business Transformation and Coaching Future Technology Leaders

Graham Watson

Global Sales & Commercial Manager - Schlumberger Completions

George Schicht

Audit Semi Senior | International

Ian Parry

GC/GCMS - Technical Sale Specialist, UK and Ireland

Sian Alexander

Executive Director at Lyric Hammersmith

Matt Burton

Group Wholesale Director at Entertainment Magpie Limited

Andy Hoffman CEng BEng(Hons) MIStructE MIED

Co - Owner, Aspin Group plc

Robyn Reutens-Hayes

Financial services consultant

David Scanlan

Head of MI & Reporting at Alexander Mann Solutions

Michael Gough

Founder at Sparks • Use your rich history to stop drifting • Brand • Design • Strategy • Campaigns • Marketing

Ilia Malkovitch
Karen Hagin
Kelsey Sutton

Account Executive at WeWork

Akhtar Jameel

Entrepreneur. Automotive Executive.

Mike Baughn

SVP of Finance & Treasurer at Kohl's

Mark Silver

Chief Digital Officer - Tech, Risk & Security | Actively looking. Bringing Fortune 20 leadership and solutions

Pek Pongpaet

Enabling omnichannel communications, contact centers, chatbots, IVRs, SMS. Building SaaS and mobile apps for enterprises

Caroline Curzon

Executive Search and Assessment Professional at Russell Reynolds Associates

Deavon Barlow
Nathan Camarillo

Head Of Product, Development & Operating Platform

Katie Parker

Sr. Manager, Talent Acquisition

Tom ✪

Corporate Vice President/General Manager at ICU Medical

Joshua Spanier

Senior Marketing Director

Liz Lacey

Vice President, Sales Marketing at Pandora

Neil Wharton

Recruiter at Lucid Motors

Daron Hines

Vice President, Consumer and Industrial, Americas at Morton Salt

Elliot Obeng

Senior Product Designer at eBay

Christian Egeler

Experienced Product Strategy Leader & Technologist

Terry DTM

★ ★ ★ ★ ★ Experienced Keynote Speaker | Self Esteem Architect ✔Helping Professionals be exceptional Speakers ✔

Yasmin W.