Reece Laflamme's Email & Phone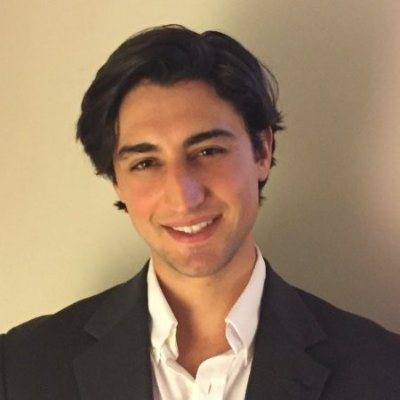 Reece Laflamme
CEO @ Alchemi Capital, LLC.
Reece Laflamme Contact Details
CEO @ Alchemi Capital, LLC.
Managing Partner @ Alchemi Ventures
Co-founder and Partner @ Kindred Ventures Group
Venture Capital investor in early-stage startups, serial entrepreneur, and startup advisor. I am fascinated by the recent trends in technology, business models, and financing methods that are changing the nature of entrepreneurship. Verticals of interest include (but not limited to) startups in fin-tech, clean-tech, legal, media, and civics. Always happy to talk to driven and innovative entrepreneurs
ContactOut is used by
76% of Fortune 500 companies
Similar Profiles to Reece Laflamme
Alan Czako

Director of IT, Careworks Consulting, Inc.

Liliana De Lima

Executive Director at International Association for Hospice and Palliative Care - IAHPC

jerrell myers
Xiangtao Liu

Associate Research Scientist at The University of Iowa

Aurelio Marquez

Account Manager at Consensus Inc.

Lori Lorge

Contemporary Artist at San Francisco Art Institute

John Zwack

Helping SAP Customers and Partners drive strategic growth through digital transformation.

Phil Schlenk, MBA

Regional Sales Director, B2B Sales at Staples Advantage

Emmanuelle Fantoli

Key Account Sales Manager

Alix Leighton

Sales Strategy at Dropbox

Thomas M. Vecchio

Senior Manager, SAP Systems and IT Infrastructure

Amanda Howland

Co Founder at Mirabelle House Events and Production

Sandi Pearce

Freelance copy editor always seeking fabulous new clients!

Janet Killian

Owner, Gemini Janitorial Services

Evan Blose

Business development at Fast Signs Lehigh Valley

Yoav Saarony

Yoav Saarony Tennis Coaching

Shrey Saini
Michael Barbero
Ed Czerwien

Livestock and Grain Market News reporter at USDA

Stephen Marco

Owner- Chiropractor at Marco Chiropractic

Jeffrey Hilliard

Director of Ecommerce at The Armoury Group Ltd

Danny Rodgers

Senior Event Director at Bruno Event Team

Dr. Randall Gregson

Practice Integration Advisor at Effective Practice Strategies

Ana Meade

Senior Manager, Diversity & Inclusion at Toyota North America

Aron Kitzmiller, MBA

Connecting you to an Excellent Education Experience

Stacie ( Hasselbeck) Kinnett

Talent Acquisition Consultant at Fifth Third Bank

Lisa Kull

Group Account Director | CRM | Content | Leads collaborative teams to deliver marketing results and consumer engagement

Kayla MacLennan

Music Data Analyst at Apple

Courtney Hummel, MHA

Associate Regional Manager at Emmi Solutions

Terry DTM

★ ★ ★ ★ ★ Experienced Keynote Speaker | Self Esteem Architect ✔Helping Professionals be exceptional Speakers ✔

Satya Nadella
Zena Palmer

Front End Developer at Logica

Adam Johnson
Manan Nayak

Software Engineer at Quip

Alexis Luerssen

VP, Brand Marketing and Communications at Match.com

Abdelaziz MOUNIR
Kristi PHR

Human Resources Professional

Daniel Kozlowski

Site Reliability Infrastructure Engineer at Palantir Technologies

David Goerke

VP Marketing at Augusta Sportswear Brands

Roman Kukharuk
Samir Majen

Platform Engineer (Devops, AWS)

Alex Yakubovich

CEO, Scout RFP - We're hiring!

Ashraf ABDELHAKIM

Talent acquisition specialist

Jacob Wedderburn-Day

CEO & Co-Founder at Stasher

Javier García
Amin Abdalla

Senior Engineer at HomeAway

Katie (Snodgrass)

Human Resources @ Twitter (We're Hiring)!

Vladimir Dizhoor

R&D Staff Software Engineer at DePuy Synthes (J&J)

Yasmin W.