Rayco Hernández Moreno's Email & Phone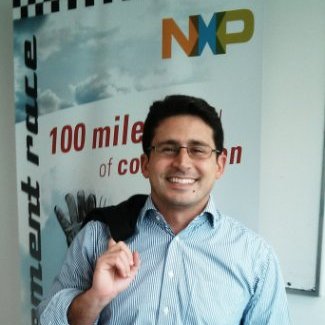 Rayco Hernández Moreno
Senior Global Sales Operations Manager - Business Unit Security and Connectivity @ NXP Semiconductors
Rayco Hernández Moreno Contact Details
Senior Global Sales Operations Manager - Business Unit Security and Connectivity @ NXP Semiconductors
Senior Global Sales Operations Manager - Business Unit Identification @ NXP Semiconductors
Interim Project - NPD supplier relations in the semiconductor Industry @ NXP Semiconductors
Master, General Management, 8.0 @ Rotterdam School of Management, Erasmus University
• Very strong technical background. Penchant for new technologies. • Top business background. • Analytical. Data driven, attention to detail. Strategic thinking. • Capable of engaging without power. Ability to interface different knowledge domains. • Consistent 'A' performer.
Senior Global Sales Operations Manager - Business Unit Security and Connectivity @ From May 2014 to Present (1 year 6
ContactOut is used by recruiters at 76% of the Fortune 500 companies
Similar Profiles to Rayco Hernández Moreno
Evelien Coppens

Asset & Development Analyst Real Estate at Delhaize Belgium

Marc Colley

Production Manager at JLG Industries

Ait Daoud Karim
Adrien Lehideux

Founder and CEO chez COLD & Co

Kim Poorters

Project Architect at Robbrecht en Daem architecten

Bob Claerhout

Software Engineer at Egemin Automation

Gustav Knoll

Seasoned professional in the functional domains of Personnel and Manufacturing.

Delphine Devoldre

District Manager @ Ici Paris XL

Philippe Bloom

Développeur Full Stack chez Vlan Media

Andre Houdart

Frontend and Media Developer

Sam Verhaert
Joris De Bock

Owner at Starconstruct nv

Luc Verboven

Vessel Closure and CTO Specialist Benelux at Abbott

Jean-Christophe Vroye

IBM Resiliency Services BeLux

Dirk Van Den Wouwer

Head R&D and Product Management at Televic

Bart Steenhout
Kate Van Dessel

Supply Chain for Life Sciences and Healthcare

Zino Van Ael

Safety Coach, Petrochemicals & Derivatives Department at BASF

Michel Hautfenne

Senior Consultant in IT & Telecom Procurement, IT Contracts Management

Ellen Cutsem

Compensation&benefits Manager at Colruyt Group

Lore Vandevyvere

Training Coordinator - Barco NV

Luc Pauwels

Key Account Manager Vans, Governmental Sales & International Accounts, Mercedes-Benz Belgium

Caroline Vandewal

HR medewerker & opleidingscoördinator & online conversation manager

Jérôme Obbiet
Aubry Crock

Account Executive bij Happiness Brussels

Patrick Poppe
Efy Morren

HR Manager at McDonald's Belgium

Edith Henry de Frahan

PICU Nurse, aux Cliniques Universitaires St-Luc

Geert Vermeersch

Commercial Manager at Verstegen Spices & Sauces NV

Christophe Willems
Steve Wray

Chief Executive Officer at CloudMine

Randy Moore

Product Innovation, Product Evangelist, HR-tech Strategy, Talent Acquisition, Talent Strategy, Business Development,

Rowell Belen

Senior Platform Engineer @ Serverless Inc.

Nicolas Klein

Android Software Engineer at Google

Matt McCusker
Kenny Herman

Exec @ Slice, Entrepreneur, Angel Investor

Nikhil George

Sr. Manager Perception and Machine Learning at Volkswagen Electronics Research Lab

Steve Tetrault

Senior Director of Solutions at Neudesic

Nicholas P.

Technical generalist; part-time DJ; full-time taker of names

Peter J. Millett

Orthopedic Surgeon and Sports Medicine Specialist Steadman Clinic

Tori Close
Jessica Chia

Senior Beauty Editor at Allure

Bob White

Operating Partner at Essex Woodlands

Lisa HCS

People & culture crusader. Inclusion advocate. Tech fanatic. Public speaker. Board member.

Josh Monroe

Global Head of Sales at Ned Davis Research

Jennifer Refat

Founder & Full Stack Engineer

Adam ?‍?

Software Engineer at Boston Globe Media

Terry DTM

★ ★ ★ ★ ★ Experienced Keynote Speaker | Self Esteem Architect ✔Helping Professionals be exceptional Speakers ✔

Satya Nadella
Yasmin W.
Looking for colleagues of Chris Shelby at Company Inc?