Raj Singh's Email & Phone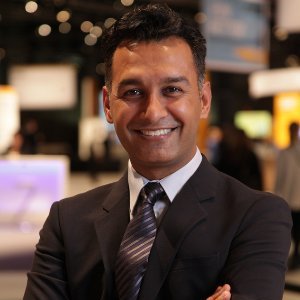 Raj Singh
Business Development Director, Mobile Solutions - MENA & APJ @ SAP
Raj Singh Contact Details
Business Development Director, Mobile Solutions - MENA & APJ @ SAP
Regional Sales Manager @ Syclo International Limited
Alliance Manager – EMEA & APAC Region @ Syclo International Limited
Results oriented senior sales and MBA qualified marketing professional. Over 10 years global experience and over-achievement in the IT industry at PictureTel, Veritas Software, Sony Electronics, Syclo and SAP. Highly motivated, self-starter with drive, ambition and a can-do attitude. Proven senior level, negotiation and influencing skills. Strong leadership skills, ability to manage internal teams, agencies and partners.
ContactOut is used by recruiters at 30% of the Fortune 500 companies
Similar Profiles to Raj Singh
Fernando Castro

Senior Software Engineer - Java Backend - Looking for new challenges!

Janet Bowen

Director Ambulatory Services

Len L.

Network Security Engineer at Accenture

Mark Larrabee

CFO / VP Finance at Thurston Foods, Inc.

Julie Moretz

Asst Vice President/Chief Experience Officer (CXO) at Augusta University Health

Dana Erdman

Manager of Technology & Support Services at Bulley & Andrews

Ravi Padinchattapurayil

Staff Verification Engineer at Qualcomm

Seunghwan Yoon

RFIC (passive)/Antenna Designer at Movandi

William Lang

Vice President of Information Technology

Rob McFeaters

VP, IT at Element Fleet Management

Stefan Seltz-Axmacher

Founder @ Starsky Robotics (Aggressively Hiring), Forbes 30 Under 30

Nicole Rogas

Senior Vice President, Sales at Experian Health

Swathi Kondoju

Sr Software Engineer at Connected Data

Joseph Robichaux

Senior Engineer at Intel Corporation

Akash Devasar

Operations Accountant at Harmony Group

Teresa Realtor

Practice Administrator at Allergy Asthma & Immunology Associates

Carrie Voldengen
Kj Stallings

Software Engineer / Technology Chameleon

Milo Medin

VP, Access Services at Google

Hilik Yaniv

CEO at E-Drive Technology - Automotive, Fleet and Fuel Management Systems

Fiend Ludwig

Writer and poet. (And some other stuff.)

Scott Buth

Director, US Partner Development

Karl Kodeda

MD, PhD. Senior Consultant Surgeon. Associate Professor – Överläkare/Docent

Yan Braun

Tech Yahoo - Principal Software Development Engineer at Yahoo!

Vasyl Zvarydchuk

Software Development Engineer

Andrew Kelly

Owner, Vermont Christmas Company

Tanya Menchi
Janet Kilian

Command Economist at U.S. Pacific Command HQ, Department of Defense

Ryutaro Yamada

Invite Ryutaro to connect

Judy APR

Cloud Marketing Leader | Partner Channel Business Strategist | Azure Marketing & ISV Strategy

Nicholas Krambousanos

Front End Engineer at Apple

Robert Balfre

Senior Front-End Developer at Corporate Travel Management

Stuart Kidd

iOS and Android UI/UX design and development. Like no other.

Bulat Kadyrov

Networks | Security | Cloud

Sarah Johnson

Managing Director at Travel Trade Recruitment Australia

Ian Povey

CIO Payments, Product & Technology Transformation Leader, NED Board Member

Antonio Addario

Head of Digital Product - Qantas Money & Qantas Insurance

Shashank H.

Manager, Talent Acquisition - APJ at CA Technologies

Laura Friend

Account Executive at Zendesk

Tarek Zogheib

Retail Executive - GM Merchandise/Buying

Lynwen Connick

Chief Information Security Officer (CISO) at Australia and New Zealand Banking Group - ANZ

Will Wightman

Sales Development Manager at Scenic | Luxury Cruises and Tours

David Nettle
Glenn Davies

Digital Product & Technology Leader

Pushparaj M
Luke Speers

Chief People Officer - Australia & New Zealand at Dentsu Aegis Network

Tolga Kumova

Mining Executive / Investor

Eric Tan

Front End Engineer at Smart Sparrow

Peter Cameron

Angel Investor; Venture Partner- Giant Leap Fund; CEO - Avalanche Tech Group; Director -Yellowfin; Chairman -Startup Vic

Alexandra Harding
Looking for colleagues of Chris Shelby at Company Inc?