Raina Kumra's Email & Phone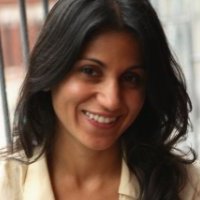 Raina Kumra
CEO @ Juggernaut LLC
Raina Kumra Contact Details
CEO @ Juggernaut LLC
Omidyar Network @
Co-Founder, Director of Strategy, CMO @ Mavin, Inc.
MdesS - Harvard Joint Program @ Massachusetts Institute of Technology
Raina is also a co-founder of Mavin, a mobile startup focused on affordable internet access. Gigato, Mavin's 1st product is India's first sponsored data platform and user engagement tool that benefits both end users and developers. Raina Kumra is also the CEO of Juggernaut, an agency focused on digital, design and disruption through behavioral & brand strategy.
ContactOut is used by recruiters at 76% of the Fortune 500 companies
Similar Profiles to Raina Kumra