Philip Hardin's Email & Phone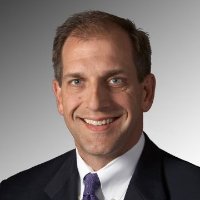 Philip Hardin
CEO @ YouScience, LLC
Philip Hardin Contact Details
Greater Nashville Area, TN
CEO @ YouScience, LLC
President, WebMD Dental @
WebMD
BBA, Accounting @ University of Georgia - Terry College of Business
Our mission at YouScience is to help students in high school and beyond take control of their post-secondary education, confidently set a direction, and improve their outcomes in both credential attainment and job readiness. YouScience has developed a college success profile built on the power of aptitudes – things we do naturally well – which can be
ContactOut is used by
76% of Fortune 500 companies
Similar Profiles to Philip Hardin
Nicco Nesi

Imprenditore presso Sesto Meucci of Florence S.r.l.

Alberto Lugli

Sales and Marketing Director at FM Logistic Italy

Erika Margherita Cardaci
Francesco Cafforio

National Account Manager GD presso Coca-Cola HBC

Claudia Crimi

MD, PhD at UTIR, Azienda Ospedaliera Cannizzaro, Catania

Marta Pilotti

Human Resources Recruiting, Leadership Development, Training,Italy Manager - HRBP Body Assembly Italy

Alessandro Franceschetti

Software Engineer at CSI Piemonte

Francesca Giuliani

Dott.ssa in scienze delle professioni sanitarie e Tecnico di radiologia osp. Maggiore della carità di Novara

Marco Barloni

Plant director | Operations director | Country manager |

Claudia Frate

Costumer Service presso Serco

Marco Bottarelli

Product Manager for Sitonline at ePrice

Alessia Camelliti

Insight & Research Coordinator presso Discovery Networks International

Martina Schmidt

Marketing Collaborator at Menz & Gasser S.p.a.

Andrea Nava

Amministratore Delegato - Managing Director at ERCO Illuminazione

Giorgia Carastro

Luxury Goods Industry / Online business

Francesco Guarracino

Area Manager Factory Automation presso Tritecnica S.p.a.

Valeriy Kapelyushko

R&D Manager at Solvay Specialty Polymers

gabriele de blasio

Sales Manager South Europe - Supercut Abrasives

Adriana Masi

Far East/Oceania, Southern Europe sales director @ Florim ceramiche, Italy

Luca Coppadoro

Sales Director EMEAI at Sierra Monitor Corporation

Pasquale De Felice

.Net\​Sharepoint Analyst\Developer at Amaris

Antonello Cicchese

Manager IT Security & Compliance at EY

Mario Toledo

Electronic Systems Engineer - Consultant presso Automobili Lamborghini S.p.A., HT Powertrain s.r.l.

Stefano Bertoncini

Amministratore Delegato presso SGS

caterina cherini

CBDO Executive Assistant & WW Sales Operations Coordinator

Maria Leone

Marketing Manager Cardio Metabolic presso Novartis

Franco Graziosi

CEO, Purchasing Manager, Board Member presso Cartiere di Trevi S.p.A.

Stefano Noce

Training and Development Manager

Luca Mandello
Terry DTM

★ ★ ★ ★ ★ Experienced Keynote Speaker | Self Esteem Architect ✔Helping Professionals be exceptional Speakers ✔

Alexia Roell

MD, Global Head of HR Technology Services at Barclays

Samuel Wagt

Account Executive - HCM Cloud☁ Applications - Helping HR & business leaders to modernise their talent strategy

Silas van Doorn

Consultant Insights & Data bij Capgemini

Oscar Mager

Connecting amazing people | Founder @ Evertalent | Lead Talent Acquisition @ wehkamp | Looking for Data Driven Talent

Franklyn Cecilia

Sr. Technical Consultant Cloud

Robin Overweel
Maarten Matthieu

Business Development Manager at XebiaLabs

Maurice Flipse

Business Intelligence Consultant at UWV

Annemarie Joosen

CMO Marktplaats and 2dehands.be (eBay)

Katarína Verhaarová

Search Specialist at QSXL. The Search Company

Lubos Chovan

Professional Services at Palo Alto Networks

Jacqueline Lam

Regional Digital Marketing Manager | Ecommerce Online Web Marketing

Rob Green
Kate Reid

Regional Talent Acquisition at Macquarie Group

Alex (江庆恩)

Group CEO of TNG Wallet, XIN Wallet, PhiliPurse, INDompet, WalleTHAI, Vina Wallet, Asan Wallet.. FinTech Keynote Speaker

Kirill Pavlov

Data Scientist | Machine Learning Evangelist | Recruiter

Steve Messina

Head of Cloud / Digital Transformation

Yasmin W.