Peter J. Borella, Esq.'s Email & Phone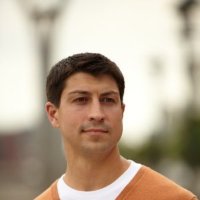 Peter J. Borella, Esq.
Solutions Sales Representative for WestLaw, a Thomson Reuters business. @ Thomson Reuters
Peter J. Borella, Esq. Contact Details
Solutions Sales Representative for WestLaw, a Thomson Reuters business. @ Thomson Reuters
Associate @ Spence & Davis, LLP
Solutions Sales Representative for WestLaw, a Thomson Reuters business. @ Serving law firms in lower Manhattan with solutions for Books, Continuing Legal Education (CLE), Online Legal Research (Westlaw/WestlawNext), Public Records, Forms, Automated Forms, Case Management, Transcript Management, LiveNote, Case Timeline and Document Review/Production (E-Discovery). From 2006 to Present (9 years) Associate @ From 2005 to 2006 (1
ContactOut is used by
76% of Fortune 500 companies
Similar Profiles to Peter J. Borella, Esq.
Noralise Suarez

Dynamic Supply Chain Lead - Believer of Talent Empowerment to drive business results & operations improvement!

Ivan Pyzow

Deep Learning Engineer at DataRobot

Tom Loucopolos

Senior Relationship Manager at Wells Fargo

Narayan Vishwanathan

Div. VP / Business Unit Manager at Ametek (EDAX)

Annette Smith

Principal Researcher at IHS

cyros strickland

Service Technician at Solectria Renewables, LLC

Craig Jones

Attorney at Pinnacle Real Estate Law Group

Steve Hyung Kim

Real Estate Private Equity and Investment Banking

Juno Cho

Commercial Manager at Daewoo Engineering & Construction Co.,Ltd.

Usman Saleemi

Digital Art Director at Tonic International

Nitin Kapoor

Category Management, Buying and Merchandising Professional

Antoine Rached

Group Chief Legal Officer

Diana Geldenhuys

Owner- Outsourced Payroll Solutions/Partner - Gulf Solutions Group

Maria Arbab

Project Consultant at Aqua Properties

Michalis Nikolaou

Business Manager DePuy Synthes Spine / Codman Neuro Gulf & Levant at Johnson and Johnson

Karine Boumaroun

Associate Director - Ecommerce & Media LVMH

Bijith Bhaskaran

Chief Operating Officer at Q2 General Cleaning Services LLC

Shehzad Afridi

Admin / HR Manager at Al Madani Group

Ian Dodd

Project Manager at Aggreko

Arif Khan

CEO - Gr8 Services, a leading Digital Marketing Agency

Ramiz Manneh

Group Real Estate at M. H. Alshaya Co.

Ayman Dabees

Solutions Specialist - Application Platform at Microsoft

Rashid Rahmani

General Manager - Nakheel

Tony Gallacher
Dimitry Jupalakiany, MBA

Sales Manager at Chapman Freeborn Aviation Services

Tanzil Aslam

Business Development Manager, Sumitomo Corporation Middle East (back in Dubai from 2019)

Biju T.V.

Asst. Vice President & Head of NRI Services & Mortgages, ICICI Bank,UAE

Shady Elashi

Asst. Director of IT - DAMAC Properties

Ewa MD

Executive Director, Clinical Development, Fibrogen, Inc

Jason White

CEO at KitelyTech, Serial Entrepreneur, Mentor, Angel Investor, Pilot

Jeremy Brennan
Elizabeth Engelhardt

Marketing Strategist | Brand Positioning

Robert Dipede

Director of International Sales and Marketing

Patrick Yu

Sr. Staff Engineer at Broadcom

W. Floyd

President and Chief Executive Officer

Stella Cicarone

Senior Vice President, Marketing & PR - Martha Stewart, Emeril Lagasse

Kathy Naylor

Sr. Director, Global Human Resources at Adesto Technologies

Julie Nye

Regional Sales Manager at Splunk

Alex Ciunciusky

Global Field Engineering Leader at Dremio - We're Hiring!

Chris Kim

Founder at UNION Labs (HardTech Seed Fund)

Matt Schmalacker

Sales Director, Strategic Accounts at Salesforce

Justin JD

Managing Partner at Vensana Capital

Brian Pennells

Regional Sales Director at Zuora

Kindra Martone

Vice President, Data Center Strategies at BASELAYER

Elizabeth Dombroski

Advisory Forensic Investigations Associate at KPMG US

Elizabeth Scott

Former Global Head of Content & Product Marketing at YI Technology

Terry DTM

★ ★ ★ ★ ★ Experienced Keynote Speaker | Self Esteem Architect ✔Helping Professionals be exceptional Speakers ✔

Yasmin W.