Peter Weiss's Email & Phone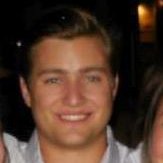 Peter Weiss
Real Estate Private Equity @ AllianceBernstein
Peter Weiss Contact Details
Real Estate Private Equity @ AllianceBernstein
Real Estate & Lodging Investment Banking @ J.P. Morgan
Real Estate Manager @ Student Agencies, Inc.
Real Estate Private Equity @ From July 2013 to Present (2 years 4 months) new york cityReal Estate & Lodging Investment Banking @ From June 2011 to June 2013 (2 years 1 month) Real Estate Manager @ From 2008 to 2010 (2 years)
Bachelor of Science, Hospitality Management and Real Estate @ Cornell University From 2007 to
ContactOut is used by recruiters at 30% of the Fortune 500 companies
Similar Profiles to Peter Weiss
Duygu Bulut

HR Consultant at Fortune Kariyer Eğitim ve Danışmanlık A.Ş

Omer SENGULER

President, Branding Specialist

Anil Ozkan

Oncology Business Unit Director at MSD Turkey

Merih Ozcan

Technical Executive at ARTI Proje Ltd.

Derya Tamay

Executive Pastry Chef de Cuisne Pastry/Bakery - Disney Cruise Line

Nurettin Özdoğan

Managing Director, Gelin Diamond - Cross Border Ecommerce - Amazon Consultant

Neslihan Gedik

Payroll Manager and Business Coordinator at ECOVIS International and Kapital NETWORK

demet cakir

merchandiser / Gelişim Tekstil

Bulent Guney

Marketing Director, X Ray,Russia,CIS,Middle East and Africa at GE HEALTHCARE

Erdem Bulut

Purchasing Specialist at E.G.O Elektrikli Aletler Sanayi A.S.

Erdem Yapici

Managing Director at Connected Istanbul

Fatih Bilgen

Software Manager in Blue Style k.s.

Ozhun Olgar
Devrimsel Harika Ertem

Clinical Observer at King's College Hospital NHS Foundation Trust

muhammed emin kafkas

Associate Professor - Inonu University

Umut Sekerdag

Shopper & Customer Marketing Category Manager - ADW (Finish) at RB

Gökay Akkuş
Tevfik Ercan, CISA, CISM

IT Manager at Dubai Starr Insurance (Starr Companies & OIC)

Evren Ustundag

Estimator at PCL Construction Winnipeg District

Eda Atik

Advertiser Account Manager - ReklamAction

Cihan Kalender

Pricing Manager at Sompo Japan Sigorta

Sezin Darmar

Product Specialist, Middle East and North Africa at Tupperware Brands

serhan sevil
Dogan Gunes

Foreign Trade And Corporate Sales Manager at Çıtır Susam Tahin Gıda San. ve Dış Tic. Ltd.

Melike Çetinkaya

Social Media Group Head at Brand The Bliss

Ersin Eker

General Manager, Ganja, Azerbaijan at Turkish Airlines

Cihan Gulpinar
Okan Erdogan

Senior Software Developer at Turkcell

Shahrooz IRI

Regional Sales Manager at Hotelspro

Elizabeth DeFazio
Alexandra Grandes

Lead Recruiter at CyberCoders

Charles La

Software Engineer | General Partner | Investor

Mark Trout

CTO & CIO | Chief Technology and Chief Information Officer at Vivint Solar

John Franco

Business Development Ι Channels Ι Marketing Ι Operations Ι Sales Ι Sales Enablement Ι CEO Ι Proud Dad

Oded Shekel

SVP of Product Management at HackerRank

Hakim Myers

Talent Acquisition Professional

Matthew Saeed

VP, Global Security at The Knot Worldwide

Parul Singh

Software Engineering Intern at Google

Vipin Batchu

Software Engineer at Dynamic Signal

Albert Jackson

Senior Visual Design, UX UI Lead

Joey Zacherl

Ethereum | Blockchain | Automation. Engineering service provider for decentralized exchanges.

Nicole Scharlach

Marketing Director at Root Insurance Company

Del S.

Senior Software Engineer at Google

Jacob Mitnick
Simon Goldin

Senior Frontend Engineer at Dashlane

Vincent Yiu

Founding Engineer at Rocket

Terry DTM

★ ★ ★ ★ ★ Experienced Keynote Speaker | Self Esteem Architect ✔Helping Professionals be exceptional Speakers ✔

Satya Nadella
Yasmin W.
Looking for colleagues of Chris Shelby at Company Inc?