Peter Sullivan's Email & Phone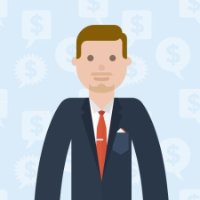 Peter Sullivan
CEO / Founder @ Jackpocket
Peter Sullivan Contact Details
CEO / Founder @ Jackpocket
Creative Technology Consultant @ Various Startups
Course Creator @ General Assembly
Masters @ Stockholm University
Founder @ From May 2013 to Present (2 years 8 months) Greater New York City AreaCreative Technology Consultant @ Helped various startups with everything from developing social strategies, to understanding user metrics, developing growth mechanisms, and full UI/UX design for both web and mobile products. From October 2012 to March 2013 (6 months) Greater New York City
ContactOut is used by
76% of Fortune 500 companies
Similar Profiles to Peter Sullivan
Mia Bongiovani

Licensed Title Processor/ Settlement Officer / Notary Public

Julio Terra. D.D.S.
LA Thoma

Physical Therapist at the Palo Alto Medical Foundation, Sports & Manual Fellow at Agile Physical Therapy

Kyle Bramhall

Service Operations Supervisor at Faction, Inc.

David Sassano
Vanashree Selukar

Asso. Director, Accounting at Cenduit

R.J. Steventon

President at Clarus Language Solutions

Chris Trapani

Systems Engineer at Cisco Systems

David Perrotti

GM at Nissan of Bergenfield

Mark Rollman

Region Commercial Sales Manager at TruGreen

Steffen Gleason
Osman Yildirim

Branch Co-Manager at Amscot Financial

Katie Jame

Consultant at Camden Delta Consulting

Brenda Smash

Transportation Manager at Vistar of North Texas

Abigail Treut

Email Coordinator at UncommonGoods

Antwan Dennis
Jason Gorczewski

Developer Analyst II at Black Hills Corporation

Shannon Justice

Former Patient Care and Clinical Informatics Account Manager

John Boffa

President & CEO, Woodward Comunications

Celeste Montgomery

Marketing Manager at Vanguard

Tyson Garner

IT Technical Support Analyst at Glidewell Dental Lab

Tammy Pabis

Regional Controller at Acadia Healthcare

Jeannette Laughlin

Digital Marketing & Sales Communication Expert

Ephraim Albaro

Data Specialist - Ad tech

James Duhaime

Application Developer at PeaceHealth

Vernon Postell
Chantanna Footman

Speech Language Pathologist at Genesis HealthCare

Bishoy Candidate

Real Estate Investment Analyst and Portfolio Manager at Aba Filimon Holdings, General Counsel at The MBM Agency

Chinyere Okoronkwo

Dental Network Specialist at Assurant Employee Benefits

Terry DTM

★ ★ ★ ★ ★ Experienced Keynote Speaker | Self Esteem Architect ✔Helping Professionals be exceptional Speakers ✔

Satya Nadella
Yassine Haddioui

Director of Engineering at Credit Karma

Rush Maniar

Product Management Leader

Marcos Martinez-Villalba
Scott Coston
Matthew Brock

Principal Engineer at Anaconda, Inc.

Ben Kozubenko

Software Development Engineer at Stackline

Ashutosh Gupta

Retail, Payment products, technical management and Global Commerce solution & delivery

John Maydeck

Senior Engineering Recruiter at Zscaler

Matthew Rulon

Account Executive at Databricks

Jody Tracey

Chief Human Resources Officer | Talent Management | Performance Alignment ♦ Backing the Business through Strategic HR

Thomas Minor

Software Engineer at Google, Inc.

Ed Daniels

Executive Vice President - Strategy & Portfolio at Royal Dutch Shell

Stewart Siu
Lori Gulick

Software Engineer | Computer Programmer | Java | SaaS | Cloud

Jaswinder Singh

Senior Software Engineer working on Search on Big Data.

Chris Almeida

Global Digital Commerce, Loyalty, Consumer Insights, and Performance Marketing at Enterprise Holdings

Kalani Oshiro

Senior Software Engineer at Yext

Yasmin W.
Looking for colleagues of Chris Shelby at Company Inc?