Peter Elbaor's Email & Phone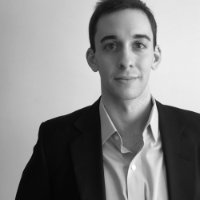 Peter Elbaor
Product Mangement @ AppNexus
Peter Elbaor Contact Details
Executive Director, Product Management @
FreeWheel
@ McIntire School of Commerce
I'm an experienced product manager who knows what it means to "do product"​ at all stages of organizational maturity -- early-stage startup, growth stage and enterprise. Product is different in every company, but above all, it's about using a systems approach to solve complicated problems. I try to pay it forward; let me know if I can
ContactOut is used by
76% of Fortune 500 companies
Similar Profiles to Peter Elbaor
Marc Wolff

CEO at Barrier Reef Pools

Mark Huntington

Associate Partner at McKinsey & Company

Brian Moore

Medical Industry Sales & Management Professional | Sales Training Manager at Halyard Health

Brian Rickards

SBU Vice President at Stanley Black & Decker, Inc.

Terri Fallon

District Service Manager at Kinetic Concepts

David Powell
Taylor Rosson

Financial Advisor at Merrill Lynch Wealth Management

Ulziihutag Darambazar

Director of Commercial Analytics at Athenex

Patrick Rohlf

Accomplished Business Manager and Instructor

Shalaka B.

Data Engineering and Analytics at Roofstock

Cindy Huang
Rachel Arthachinda

Digital Media Planner at MMGY Global

Nermeen Moussa

Endodontist and Clinical Assistant Professor

Siddhartha Eluppai Srivatsan

Engineer at Blue Sparq Inc.

Melissa Haley

Clinical Research Associate II at Johnson & Johnson

Rusty Preble

Senior Software Engineer at Oracle

Chris Lockwood

Senior Account Manager at Microsoft Corporation

William Rizzo

Highly-Effective 360 Art Director/Designer-Consumer Package Brand Marketing Expertise

Chad Patton

Owner at Patton Woodworks Inc.

Joanna Lekan
Roman CPA

Controller at Acreage Holdings

Simone Stein

Google Ads Quality Rater at ZeroChaos

Sergio Reyes

Senior Account Executive at Johnson Controls, Inc.

Pam Czirjak

Director - Software Development at Follett School Solutions

Ingram Drye

Associate Art Director at Ralph Lauren

Allison Fairbank

ThinkHouse Fellow at ThinkHouse

Neal Haussel

Director, Strategic Business Development & Sustainability NA at Iggesund Paperboard

Aaron Nelson

Director of Pediatric Epilepsy, Bellevue Hospital Center

Smruti Samal
Todd Swartz

IT Director at ViaSat Inc.

Terry DTM

★ ★ ★ ★ ★ Experienced Keynote Speaker | Self Esteem Architect ✔Helping Professionals be exceptional Speakers ✔

Dylan Pearce
Craig Sullivan

Group Vice President, Product Management at NetSuite

Anastacia Stathakis

Director of Marketing, Americas at Jimmy Choo

Maryrose Sylvester

President, Electrification, U.S. and U.S. Country Managing Director

Brian Lake

RVP, Cloud Sales at Palo Alto Networks

Anubhav Ph.D.

Pharma & Medical Devices R&D | Drug Delivery | Transdermal | Wearable Technology | Pre-clinical/Clinical Leadership

Jonathan Dickinson

General Manager Europe, Executive Vice President at Incyte

Jeff Hurst

Chief Commercial Officer at Vrbo, part of Expedia Group

Hilary Cox

Director, Global Talent Acquisition at Sonos, Inc.

Chloe Z.

Global Program Management | TA Technology | Talent Acquisition

Peter Nguyen
Eric Graves

CEO, Founder at Animal Health Advisors

Robert Kim
Clare Yeo

Gathering Technology Talents, Enabling Change

Steven B.

Senior Magento Developer at Brand Value Accelerator

Jim Livergood

Vice President Sales at Concora

Patricia Rivera

Talent Acquisition at Jump Trading LLC

David Hatfield

Vice Chair at Pure Storage, Board Member, Better Up Board Member, PureGood Foundation

Yasmin W.
Looking for colleagues of Chris Shelby at Company Inc?