Peter DeNagy's Email & Phone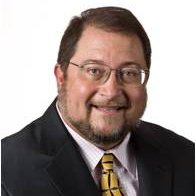 Peter DeNagy
Managing Principal / President @ Acommence Advisors, Inc.
Peter DeNagy Contact Details
Managing Principal / President @ Acommence Advisors, Inc.
Co-Chair, Internet of Things (IoT) Forum @ Tech Titans / Metroplex Technology Business Council
Advisory Board @ Bitzer Mobile
@ Pennsbury Sr. High School
Globally recognized thought leader in the Enterprise Mobility and the Internet of Things (IoT) ecosystem. A results-oriented, accomplished executive with an outstanding record of proven success in creating, enabling, building and restructuring organizations to optimize results in operational performance, revenue growth and profitability. Excels in recruiting, developing and retaining professional, high-performance teams dedicated to achieving organizational objectives.
ContactOut is used by
76% of Fortune 500 companies
Similar Profiles to Peter DeNagy
Jo Linder-Crow, PhD

Chief Executive Officer at California Psychological Association and CPA Foundation; Principal, JLC Consulting

Ajuah Helton
Jim Nardozzi

Vice President Field Service SWS Environmental Services

Danielle Kizaire

Director of Philanthropy at 40 Acre Pharm

Jerry Heintz

Owner, Heintz Construction inc.

Kevin Solomon

Director - Engineering & Technical Support at Athlon a Halliburton Service

Jeremy Martin
Candy Stone

Vice President Of Business Development at CyramedX

Orlando Turner

Mortgage Banker at M&T Bank

Todd Williams

Commercial Banking Chief Operating Officer at Huntington National Bank

Timothy Poirier

Dean of Student Development and Title IX Coordinator at Delaware Valley University

Janelle Laguette

Seasoned Marketing Leader | Growth Strategist

Amna Qureshi

Account Executive at Havas Formula - Jaguar Land Rover

Sarah Marshky

Insurance Agent/Broker at Snyder Insurance Agency

Anderson Williams

Writer | Entrepreneur | Artist | Social Innovator

Sheila MacLean

If I viewed your profile - CONTACT ME. I have a position that may be of interest to you.

Christine Dyas

Marketing Director at Thompson, Dreessen & Dorner, Inc.

Omar Angulo, CFI

Regional Loss Prevention Manager at GameStop

John R. Wilson

Western Area CPO Sales Manager at Ford Motor Company

Kirby Cornelius

International Tax Intern at Deloitte Tax LLP

David Knisely

Leading Public Sector BD/Capture efforts for McAfee

Nicholas Cupps

CEO at Cupps Wealth Management

Megan McMorris
Trudi Muller

Senior Design Director at JCPenney

Danny Ramirez

Technology Development Program at AT&T | Masters Candidate Applied Economics

Nicolette Pajda
Ashmi Sheth

Government Contracts Practice Advisory Experienced Associate at PwC

Elaine Clancy

Senior Vice President - at Lincoln Property Company

Terry DTM

★ ★ ★ ★ ★ Experienced Keynote Speaker | Self Esteem Architect ✔Helping Professionals be exceptional Speakers ✔

Satya Nadella
Mark Pearson

VP Principal IT Architect at Fiserv

Kristen Ankerbrandt

Chief Financial Officer at Compass

Jerome Sebrien

Product Management Leader

Weiqing Xu
Nicholas LoBue

Senior iOS Engineer at Plated

Steve Nelson

Chief Executive Officer at UnitedHealthcare

Joseph Koss

President & CEO at Culver Franchising System, Inc.

Joseph Devoy

Product Manager at Instagram

Taichi Matsumoto

Senior Apps Engineer at Tumblr

Brad Berfield

Vice President, Supply Chain at Gildan

Bob Zurek

VP Product Management at LabCorp

Amrutha Thodi

Senior Software Engineer(SFDC)

Brian Christensen

SVP, Digital Strategy & E-Commerce at Acosta

Felicite Esq.
Wayes Mohiuddin

♛ Freelancer at Upwork (formerly oDesk)✅

Michelle CPSD

Director, Strategic Procurement at Terumo Medical Corporation

Tanu Jain

Senior Data Engineer at Ticketmaster

Yasmin W.