Paul Orzeske's Email & Phone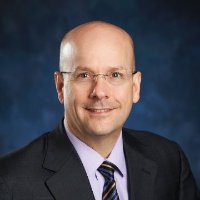 Paul Orzeske
Advisory Board Member @ Gryphon Investors
Paul Orzeske Contact Details
Master's Degree @ DePaul University - Charles H. Kellstadt Graduate School of Business
Executive Advisory Board Member @ From June 2015 to Present (7 months) San Francisco Bay AreaPresident @ From August 2014 to Present (1 year 5 months) Greater Minneapolis-St. Paul AreaPresident, Honeywell Building Solutions @ From March 2008 to July 2014 (6 years 5 months) Greater Minneapolis-St. Paul AreaVP Honeywell Automation & Control Solutions M&A Integration @ From
ContactOut is used by recruiters at 76% of the Fortune 500 companies
Similar Profiles to Paul Orzeske
Rajiv Sharma
JoDee Johnson

Brand Design Management, restaurants, retail

Jordan Williams

Co-Founder/COO SpringboardVR

Mike Buttitta

STEM (Technology & Engineering) Teacher at North Brunswick Board of Education

Nicole Dowdell

VP & Director of Fraud Operations at Fifth Third Bank

Cassandra Hoblitz

Executive Assistant to CEO at Arjay Wireless

Josh Ambrose

Manager, Application Portfolio and Software Development at Liberty Mutual Insurance

William White
Max Quattromani

EVP of Creative + Integrated Strategy at Qoppa, LLC

Jasmine Sigers

HRIS Supervisor at Key Energy Services

Christine Hogan

Compliance Director at Bain Capital

Nicole Darrah

Breaking News Producer at FoxNews.com

Rachel Martin

Research Manager, The Big Picture

Sarah Din

Multidisciplinary Marketer. Brand Strategist. Content Producer. Product Promoter. Digital Storyteller.

Christian Minor
Dave Harper

Independent Consulant/ Construction Facilitator

Marc Ferguson

Executive Vice President at PWI Construction, Inc.

Michelle Wan

Manager, External Reporting at Roivant Sciences

Lynn Cope

Director of Production Planning and Purchasing at Haynes International

Paul Krett

General Manager at Sterigenics

Margaux Lopez

Mechanical Engineer at SLAC National Accelerator Laboratory

Mark Bolton Ph.D., M.D.

Radiation Oncologist at Central Nebraska Radiation Oncology, PC

Adam Baldari

Project Manager Big Data Technologies - JPMorgan Intelligent Solutions (TEKsystems)

Kevin Mulligan

Software Designer at Alstom Transport

John Parker
Karim Bilal

Inventory Control & HUB Services Manager at STMicroelectronics

Kristina Estlund

Entertainment Marketing - Distinctive Assets

Dave Kramer
Matthew Morin

Business Development Manager at InsightSquared

Brian Bennett

Senior Vice President at Solomon Page Group

Patrick CEBS

Vice President Human Resources at National Western Life

Maya Bowie

Vice President of Merchandising at QVC & HSN of Qurate Retail Group

Stephanie Sudbury

Vice President of Customer Success at Udemy for Business

Ilkay Ph.D.

Chief Data Science Officer at San Diego Supercomputer Center

Rachel Romaszewski ™

Professional & Technical Recruiter ✪ Strategic Accounts & Operations

Mike Maher

Startup Real Estate Entrepreneur

Ankit Gupta

Senior Software Engineer at Move, Inc

Chiradeep Vittal

Cloud and Distributed Systems Architect

Olivier Meyer

Vice President, Product at Vbrick

Dena McHenry
Nagajyothi Nookula

Senior Product Manager- Technical (AI and Deep learning) AWS DeepLens at Amazon Web Services

Suzanne Myers

Executive Director, Human Resources at Arcosa Inc.

Ani Ph.D.

Principal Data Scientist at McKinsey & Company

Bill Miller
Paul Greenberg

Director, Cyber Security and Risk Management at Hospital for Special Surgery

Shawn Patterson

Vice President and Chief Operations Officer at Southern Star Central Gas Pipeline

Terry DTM

★ ★ ★ ★ ★ Experienced Keynote Speaker | Self Esteem Architect ✔Helping Professionals be exceptional Speakers ✔

Yasmin W.
Looking for colleagues of Chris Shelby at Company Inc?