Pablo Ocasio's Email & Phone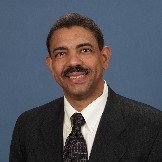 Pablo Ocasio
Executive Business Development Leader - Americas @ Meggitt Sensing Systems
Pablo Ocasio Contact Details
Member Board Of Directors @ Small Business Development Corp of Orange County
Senior Director, Business Development / Sales and Marketing @ Precision Castparts Corp (Division of Berkshire Hathaway), Engineered Products Division
Experienced Aerospace leader of organizations producing highly complex engineered products for the domestic and international (Europe, Asia and Latin America) OEM and aftermarket segments. Expert in developing existing markets and new Aerospace products for the commercial and defense markets have proven successful in companies ranging from the Fortune 500 to small entrepreneurial businesses. Passionate and creative yet
ContactOut is used by
76% of Fortune 500 companies
Similar Profiles to Pablo Ocasio
Grant Ruder, CFP®

Director at Bronfman E.L. Rothschild

Heather Crabtree

Owner at HeatherCrabtree.com

Travis Petty

Founder and Visual Visionary at Shine 49 Media House 214-868-1651

Husain Alam, AIA, NCARB

Architect at Alam Design Group

Zuned Ahmed

Lead Software Developer at hCentive, Inc.

Dewey Hammond
Murty Yellapantula

Senior Solution Architect Capgemini

Rodney Laney

AVI-SPL, Industry Expert in Display Technology

Sara Bolchi

Vision Care Expert & Client Manager at VSP for KS, MO, WI, IL

Diane S. Appler

Senior Manager- Channel Marketing at Natera

David R Benoit, MBA, MSBM

Senior Business Development Manager at Scratch Music Group, Inc.

B. Erwin Tenorio

Certified Public Accountant

Maria Athanassiou

Clinical trial on a dish(TM) for advanced carcinomas. The right controls to target the right cells with the right drugs

Erica Pitzi
Jason Prendergast

Director of Finance and Accounting at FCI Residential

Byron Holley

Managing Member at Legacy Point Capital

Gabrielle Franceschelli

HR Program Development & Communications

Len Zheleznyak

Strategic Analysis | Business Value Consulting | Sales | Technology Leadership | Cloud | Cyber Security | Innovation

Casey Ostrander

Stop Loss Underwriting Consultant at Sun Life Financial

Randy A. Wardwell

Senior Director Sales Development at MX

Chuck Villano

Managing Partner at First Capital Financial Concepts

Evelyn Alfaro

Real Estate Agent- The Levy Group - Coldwell Banker

Garrett Graves

Sr. Buyer at General Mills

Kelly Kreuzinger
Todd Swaggerty

Vice President, Operations Finance at Four Seasons Hotels and Resorts

Jessica Tom
Don Houser

Director, Government Affairs, Dominion

Nicolás Izquierdo Chadwick

Master of Business Administration (MBA)

Jacque Tripp

Case Manager/Workforce Advisor at State of Iowa

Pamela Parsons

Principal, Studio Elements

Terry DTM

★ ★ ★ ★ ★ Experienced Keynote Speaker | Self Esteem Architect ✔Helping Professionals be exceptional Speakers ✔

Satya Nadella
Kevin Lau
Ross T.

Software Engineer II at Medallia

Joe Bourne

Front-End Developer at Festicket

Anton Ippolitov

Software Engineer at Datadog

Semih GOKCEOGLU

Sr. Software Engineer at AT&T

Beth PhD

Talent Acquisition Consultant at Directly

Stephanie White

Vice President, People EMEA at eBay

Chris Nichols

Chief Strategy Officer at CenterState Bank

Paul Weinger

Software Engineer at fuboTV

Matthew Binder

Engineer at Goldman Sachs

Sergey Lipinsky

Sr. Full Stack Software Developer at Trendage

Nancy Walsh

Chief Financial Officer at Lumber Liquidators

Matt Penneycard
Heston Liebowitz

Software Engineering Manager at Lyft (I'm hiring!)

Charleton Lamb

Senior Product Marketing Manager at Spotify

Olga Strotska

Director, Global eCommerce and Omni-channel Product Strategy

Wyatt Peterson

Production Engineering at NerdWallet

Yasmin W.
Looking for colleagues of Chris Shelby at Company Inc?
Alain Lacroix
Sales Director - Aerospace & Railways