Ouzair Ismail's Email & Phone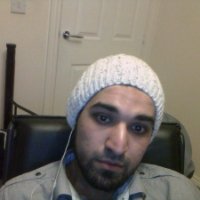 Ouzair Ismail
GP Associate @ RS Components
Ouzair Ismail Contact Details
Coventry, West Midlands, United Kingdom
- BSc Forensic Computing, MSc CyberSecurity and Management (UK Degrees) - Security visualization with Cystoscape - Knowledge of Cyber laws in the UK and Mauritius like the Data Protection Act, Computer Misuse Act - Worked with forensic and security tools like EnCase, FTK, Sleuth Kit, bulk extractor, TCPDump, metasploit, cain & abel - Programming languages worked with:
ContactOut is used by recruiters at 76% of the Fortune 500 companies
Similar Profiles to Ouzair Ismail
Edmond Abrahamians

President & CEO at GigaMat Technologies INC

Tyler Temby

Procurement Manager at Tyson Foods

Jahan Wadiwalla

Sustainability & Motorsport Event Coordinator at Circuit of The Americas

Mike Reichert

Special projects coordinator MMFS

Mark De Leon

President at Burlingame Senior Care, Inc.

Martha Matthews

Sr. Claims Representative at Alabama Municipal Insurance Corporation

Ginna Neira

Marketing Assistant / Graphic Designer Queens College Athletics & Recreation

Cassy Baker
Bob Doornenbal

MBA, Interested in Project Management

Natalya Berenshteyn Pasrija

Strategic Planning Administrator at The Fletcher School at Tufts University

Sheira Feuerstein

Web Developer/Designer, Graphic/Infographic Designer at New York Road Runners

Robbie Zelman

President at Bannister Moving & Storage

QAILIIN KIMBLE

EAGERLY SEEKING NEW OPPORTUNITIES

Amanda Newhart

Sales Representative at UniFirst Corporation

Esjae Eiden
Samantha Sommerness

Clinical Assistant Professor

Regan Shannon

Student at University of Michigan

Kirk Keys

Founder, k2Ventures, LLC. Consulting, Application Development, Web Integration, GTM Strategies, Channel Expertise

Kc Pruneda

Event Assistant at NOAH'S Event Venue

Leor Barak

Owner and Founder at New York Griled Cheese Co.

Mathew Owen

Project Engineering / Project Manager at C and C Pump and Supply

Tiffany Childs, PMP

Studying at New York School of Interior Design

Daniel Saelee

Customer Service Cashier at Fry's Electronics

Danny Wallace

Domestic Sales at Tum Yeto Inc.

Chad Crowther

President at Crowther Carpet Cleaning, LLC

Grazyna Jankowska

Real Estate Broker at Chicagoland Brokers

Heather Puckey
Chase Huddleston

TCH Media president / Freelance Camera Operator

Johnathan Lam

Member Support Representative at Lending Club

J. Diana Ramon

GDF SUEZ Energy North America-Record Management

Terry DTM

★ ★ ★ ★ ★ Experienced Keynote Speaker | Self Esteem Architect ✔Helping Professionals be exceptional Speakers ✔

Satya Nadella
Jennifer Carpenter

Global Head of Talent Acquisition at Delta Air Lines

Randy Henrickson

Vice President of Manufacturing at Paragon Bioservices, Inc.

David Lien

Semi-Successful Entrepreneur & Technologist

Karen Landers-Orlando

VP of Sales, North America at Feedzai

Yixing Chen

Software Engineer at Amazon

Michael Blend
Harish Vaidyanathan

Senior User Experience Designer at Oracle Utilities

Juergen Achenbach

Vice President Marketing at Lidl in Germany

Erica Walker

IT Recruiter / Talent Acquisition Specialist

Mark Smith

VP & Partner, Insurance Lead Northeast Region, Board Member Good Health Manufacturing

Emma Renaudon-Smith

Global Head of Brand and Sponsorship

Wessel N.
Dr. Jones

Business Development Manager

Dominik Christ

Quantitative Developer at Man AHL

Steve Olson

Senior Data Engineer @ HBO

Shawn Finder?

CEO at autoklose.com I Sales engagement platform & B2B data all-in-one. Helping companies maximize revenue.

sree boppana

Site Reliability Engineering

Yasmin W.
Looking for colleagues of Chris Shelby at Company Inc?