Norah MBA's Email & Phone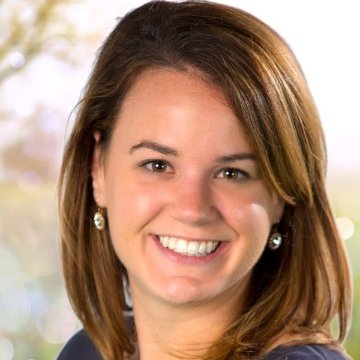 Norah MBA
Company Name Wintrust Financial Corporation @
Norah MBA Contact Details
Company Name Wintrust Financial Corporation @
Training Store General Manager @ Jamba Juice
BA Business Administration @ Loyola University New Orleans
An energetic and creative strategic Human Resources professional with extensive multi-site experience in supporting staffing, employee relations, and training functions. An empowering leader highly effective in partnering, consulting, and influencing others to achieve organizational goals. Exceptional skills in building and maintaining relationships, communication and strategic thinking in order to drive business results and develop talent. Known for
ContactOut is used by recruiters at 30% of the Fortune 500 companies
Similar Profiles to Norah MBA
Matthew Baker

Risk in Change Manager at Commonwealth Bank

William Edmond

Director - Enterprise Architecture at Oracle

Rebecca Preuss

Editor- MTV.com.au at MTV Australia

Natalie Naumovski
Helen McMillan
Christie Burnett

Freelance Writer, Presenter and Blogger at Childhood 101

Maura George

Support Services Manager at Eastern Health.

David Chan

Portfolio Manager - Private Equity, MLC

Paul Myers-Allen

Business Owner at Blak Lab Enterprises Pty Ltd

Robert Ferrarin

Human Resources at Elgas Limited

Philippe Brule

WHS Coordinator & Project Manager specialising in Electricial Automation and AV

Jeff Jackson

Sales Manager at Total Rockbreaking Solutions

Santo Lo Grande

Business Manager at Automotive Holdings Group (AHG)

Rod Tweddle

Executive Manager | Payments Innovation and Transformation | Digital Experience |

Bree Clements

Recruitment Consultant at Chandler Macleod Group

Shasha Pendit
Brett Pozniak

Program Management | Digital Transformation | Customer Loyalty | Product Development

Nadene Caputo

Marketing & Communications Manager at ACA Health Benefits Fund

Laura Kelly

Artist Manager & Booking Agent @ Rising Tide Entertainment

Ken Mullins

National Project Director at PDS Group

Gabriel Borges

Leader of project/ project professional at Baxter & Jacobson Architects

Bethany Mence
Alison Benton

Marketing Manager at SMA Australia

Richard Washbourn

Creative Director at Village Roasdshow Theme Parks

Ben Dixon

Tax & Business Adviser at Sheridans Accountants & Financial Planners Pty Ltd - Glenelg

Lisa Herd

Associate Director, Corporate Solutions - EMEA Transaction Lead for Cisco Systems at JLL

Sam Sanfilippo

National Manager - International Intermediaries, Broker Distribution | Commercial Insurance at Vero

Venura Athukorala

Cloud Solution Architect | Azure Practice Lead

Brad McIntyre

Bringing people together through live experiences

James Laing
Terry DTM

★ ★ ★ ★ ★ Experienced Keynote Speaker | Self Esteem Architect ✔Helping Professionals be exceptional Speakers ✔

Jun GAO

Infrastructure Data Scientist at Facebook

Davide Pluda

Principal Software Engineer at Jawbone Health

Liang Wang

Director of Design at Smule, Inc.

Martin Paradesi

Engineering Manager at Capital One

Michael Ron

Sales Engineer at Greenhouse Software

Jan-Hermes Bondoc

Director of Information Technology at Mobilitie LLC

Dan McNamara

Sr. IC Layout Designer: finished contract at Peraso Tech. Looking for the next opportunity!

David Watson

Software Engineer at Google

Luca Columbu

Software Development Manager (Mobile, iOS, Android, Backend) at Hook & Loop (Infor)

Angela CA

Senior Manager, Accounting at Snap Inc.

Carly Stambaugh

Head of Data Science at Automattic

Jordan Preston

Account Executive at Arthrex

Alyssa Keimach

Front End Developer | Full Stack Software Engineer

Haithem Turki

Forward Deployed Engineer at Palantir Technologies

Gaurang Sadekar

Software Engineer at Google

Archit Sharma

Senior Functional safety Engineer at KPIT

Md. Mahtab Alam

Director & Owner, Intraspect Vision

Manasi Sachdeva

Senior Security Engineer at Citrix

Yasmin W.
Looking for colleagues of Chris Shelby at Company Inc?