Nick Soberanis's Email & Phone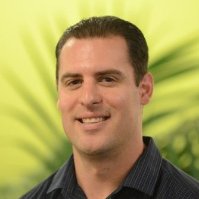 Nick Soberanis
Corporate Team Lead/Enterprise Account Executive @ BetterWorks
Nick Soberanis Contact Details
Corporate Team Lead/Enterprise Account Executive @
BetterWorks
Digital Transaction Management (DTM) has emerged as a new category of cloud services designed to digitally manage document-based transactions. DTM removes the friction inherent in transactions that involve people, documents, and data to create faster, easier, more convenient, and secure processes. Organizations that embrace the digital future can speed execution, lower operating costs, reduce errors, and provide
ContactOut is used by recruiters at 76% of the Fortune 500 companies
Similar Profiles to Nick Soberanis
Chris Fuston

MRO Purchaser/Parts Clerk at Lagunitas

Shoghak Kazandjian
John Placencia

President, Producer, Director, & Writer at Cutlass Entertainment

Shane McMinn

Manager, Operations at Golden Spread Electric Cooperative, Inc.

Wei Wang, CFA

Portfolio Manager at Keppler Asset Management Inc

Lydia Thomas-Richardson

CEO at Self-Employed and Loving it!

Jessica Aldaco

Appointment Scheduler at Texas Children's Hospital

Tim Dake

General Manager Project Construction Nevada Copper

Denise Yee Grim

Owner of DYG Public Relations, Marketing & Special Events, L.L.C.

Kisora Thomas

Full Stack Developer at Ascension Factory

Aarushi Gupta
LeAnn Gelskey

Director at Hailey Public Library

Greg Bricker

Director, Corporate Domestic Business Development at Lockheed Martin Corporation

Tracy Vides

Digital Content Strategist

Colman OConnor

Senior Developer at Firebrand Technologies

Denise Turchi

Research Associate III at Agilux Laboratories

Everton Raymond

Director, Business Applications at Nexstar Broadcasting, Inc.

Dianne Vossler

President at Power Line Solutions Inc

Marc AIBD

Residential Design Firm | Creating solutions to meet the needs of the life you live

Laurie Hurson

Hybrid Coordinator at Baruch College

Cooper Crystal

Asst. Treasurer at Galveston County Treasurer

Marisa Flynn

Producer at Mills Entertainment

Kirby Bierman

Director - Strategic Accounts, Eastern Iowa Tire Inc

Liam Becker

General Manager at Persimmon Cafe

Molly LaRue

SVP, Partner Management at Citi

Valentin Niculae

Roll Excellence Engineer (Continuous Improvement Engineer) at Wonderful Pistachios & Almonds

Heath Brady

President at Tri-State Granite Interiors, Inc.

Mark Shupe
Terry DTM

★ ★ ★ ★ ★ Experienced Keynote Speaker | Self Esteem Architect ✔Helping Professionals be exceptional Speakers ✔

Satya Nadella
Christian Sava

Senior Software Engineer chez Symantec

Jake Shamash

Software Engineer at Airbnb

Mathieu Foran
Daniel Mantilla

Senior Full Stack Developer at ETF Flows LLC

Jonathan Lister

VP, Global Sales Solutions & Canada Country Manager at LinkedIn

Pavel Choulguine

CTO & Co-Founder at BrokerBay

Jeremiah Medina

Senior Software Engineer at Nordstrom

Aakrit P.

Co-founder & CEO at AptEdge

Erin Boyle
Jonathan Alter
Xin Huang

Software Engineer at Facebook

Michael Oliver

Founding Software Engineer at Agora Systems

Kinjal Khamar

Sr. Java Developer at National Vision Administrators (NVA)

Anand Narayan

Product Leader | Internet | Mobile | growth | martech | marketplaces

Sean Dominguez
Alex Esterkin

✔ Innovative Software and Data Science Architect ✔ Database Systems, SaaS, Cloud, Big Data, DW, ML, Enterprise Solutions

Ryan Connors

Junior Engineer at Sanzaru Games

Yasmin W.
Looking for colleagues of Chris Shelby at Company Inc?